February is a Busy Month for the Black Artists of DC
Dear Patrons, Artists, and Followers of Black Artists of DC (BADC), February, Black History Month, is a busy time for Members of BADC and Black Artist of the DC metropolitan Area. Please visit our BADC Member News Page" and our "Metro Area New Page" for all the events in the Metro Area, across the Country, and the World.
Following are several up coming openings and events:
Harambe-The Common Bond: with BADC Member and other Blacks artists exhibiting, Opening Reception, Sunday February 10th, 11:30 am until 1:30 pm, at the Friendship Heights Village Center, 4333 South Park Avenue, Chevy Chase, MD; View More Info
Musicalia: Feature Artist, our own Web Master, Magruder Murray, Opening Reception, Saturday, February 16th beginning at 1:00 pm, now through March 31st at the Gaithersburg Art Barn, 311 Kent Square Road, Gaithersburg, MD; View More Info
Songs of the Caged Bird: featuring several BADC Members and other Black Artists, Artists Talk, Saturday, February 16th 3 pm until 5 pm, now through June 8th at the Banneker-Douglas Museum, 84 Franklin Street, Annapolis Maryland View More Info
Michael B Platt and Carol Beane Exhibition: Carol Beane talk, February 21st, 5:30 until 6:30 pm, at American University, Katzen Art Center, 4400 Massachusetts Avenue, Washington, DC; View More Info
For Those Traveling to Rome:
American Academy in Rome Artists in Resdency: Featuring Amber Royals-Gordon, now, at American Academy in Rome, Via Angelo Masina, 00153 Roma, MA Apartment: 272; View more Info
BADC Fund Raiser Extended On-line Click Here
A FUNDRAISER FOR BLACK ARTISTS OF DC, ORIGINAL FINE ART POSTCARD EXHIBITION AND SALE…THEME "IMAGINE"
The Black Artists of DC (BADC) first Post Card Fund Raiser was a great success. Many patrons braved the inclement weather to attend and purchase these one of a kind Post Cards. We had fun talking to the patrons and artists. The artist told us how much fun they had producing the cards and one young couple came to purchase original art for the first time and stated that this was the only way they could afford to start their art collection.
BECAUSE OF THE INTEREST IN THESE CARDS AND THE MANY CALLS FROM OUT OF THE AREA, BADC IS EXTENDING THIS EVENT BY OFFERING THE REMAINING POST CARDS ON-LINE.
---
---
For more Information Click Here
BADC MONTHLY MEETING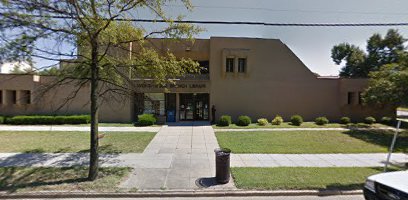 BADC meets the third Sunday of each month, meetings usually will be at the Riggs Lamont Neighborhood Library at 1:30 PM Our next Meeting is scheduled for Sunday, March 18th, 2019.  Please keep checking our WEB Site for any changes in the schedule.  The address of the library is 5401 South Dakota Ave., NE, Washington, DC (Check at front desk to see which room we are in)
The meeting will start promptly at 1:30 PM. Additionally, members are encouraged to bring food that is prepackaged. For food safety reasons, we can only bring food that is prepackaged in a store. This includes prepackaged sandwiches, cookies, drinks etc.