Dr. Floyd W. Coleman Sr. passed on Dec 30th 2018
Floyd W. Coleman, the youngest child of Pharris and Rhoda Coleman, was born January 13th,1939 in the community of Sawyerville, Alabama.
His art has been shown in over 120 exhibitions internationally and 21 solo exhibitions, including work that hangs in the Smithsonian National Museum of African American History and Culture.
Floyd worked as a scholar who would mentor generations of new artists, historians and scholars with new perspectives. His passion of the academic study of art led him to found the Porter Colloquium at Howard University in 1989. It has grown to be one of the significant national events for artists, art historians, collectors, interdisciplinary scholars and lovers of art and its impact on culture.
He is survived by his wife, Yvonne, his sons Anthony & Floyd Jr., one brother James (Millestine) Coleman, his mother-in-law, Mrs. Irma Murray, a host of nieces and nephews
BADC Fund Raiser Extended On-line Click Here
A FUNDRAISER FOR BLACK ARTISTS OF DC, ORIGINAL FINE ART POSTCARD EXHIBITION AND SALE…THEME "IMAGINE"
The Black Artists of DC (BADC) first Post Card Fund Raiser was a great success. Many patrons braved the inclement weather to attend and purchase these one of a kind Post Cards. We had fun talking to the patrons and artists. The artist told us how much fun they had producing the cards and one young couple came to purchase original art for the first time and stated that this was the only way they could afford to start their art collection.
BECAUSE OF THE INTEREST IN THESE CARDS AND THE MANY CALLS FROM OUT OF THE AREA, BADC IS EXTENDING THIS EVENT BY OFFERING THE REMAINING POST CARDS ON-LINE.
---
---
For more Information Click Here
BADC MONTHLY MEETING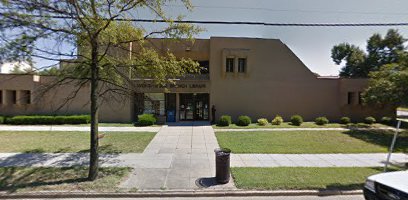 BADC meets the third Sunday of each month, meetings usually will be at the Riggs Lamont Neighborhood Library at 1:30 PM Our next Meeting is scheduled for Sunday, January 20th, 2018. Please keep checking our WEB Site for any changes in the schedule. The address of the library is 5401 South Dakota Ave., NE, Washington, DC (Check at front desk to see which room we are in)
The meeting will start promptly at 1:30 PM. Additionally, members are encouraged to bring food that is prepackaged. For food safety reasons, we can only bring food that is prepackaged in a store. This includes prepackaged sandwiches, cookies, drinks etc.