Check out the latest News of our BADC Members click here
**Check out our new feature on the right side of the page.  We have added a calendar which list local Events, seminars, and classes.  Go to the Metro DC News and Events page to view more information about the event.  BADC is always striving to make your experience better and more helpful.
---

ATTEND Upcoming Events and ongoing Exhibition with BADC Artists
BLACK ARTISTS OF TODAY: REINVENTING TOMORROW, HYATTSVILLE FESTIVAL, RESIST, and more; VIEW MORE INFO
---
BADC MONTHLY MEETING
Please join us for our First monthly meeting after our summer recess.  Help us develop our 2017-18 plans for our organization.  We need your input and assistance.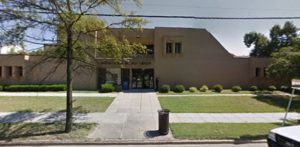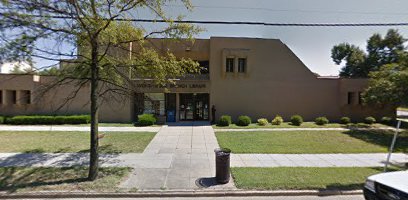 The next meeting of BADC will be Sunday, September 24th, 2017. The meeting will be held at the Lamond Riggs library, located at 5401 South Dakota Ave., NE, Washington DC 20011 (map). The time of the meeting is from 1:30 PM to 4:30 PM. The location can also be reached by Metro: Fort Totten Metro stop on the Red and Green/Yellow lines, a 2 block walk.
The meeting is on the second floor of the library and will start promptly at 1:30 PM. Additionally, members are encouraged to bring food that is prepackaged. For food safety reasons, we can only bring food that is prepackaged in a store. This includes prepackaged sandwiches, cookies, drinks etc.
---
OUR OWN GLORIA KIRK URGES THE ART COMMUNITYTO SUPPORT ART ENABLES

NEW! (Posted 8/31/2017) Our own Gloria Kirk urges you to participate in this event for Art Enables. 
Art Enables is an organization very dear to me.  It exists to provide professional artists with disabilities a space, materials, opportunity and income.  I have made forever friends there.  Google Art Enables and watch a video.
We will celebrate their 15-year anniversary on Saturday, November 4, 2017 from 6:30 pm – 11:00 pm at their studio and gallery, 2204 Rhode Island Avenue, NE.  Only 200 tickets will be available for this affair; VIEW MORE INFO, WEB SITE
---
Congratulations to our own Claudia Aziza Gibson-Hunter, First Place at the Hill Center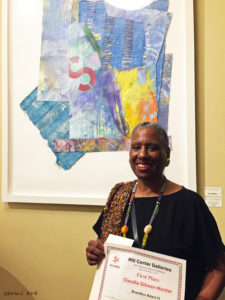 NEW! (Posted 6/29/2017) Claudia Aziza Gibson-Hunter won FIRST PLACE at the Hill Center Galleries Regional Juried Exhibition.  There were 120 artists.; VIEW MORE INFO
---
Congratulations to our own TH Gomillion on second place at the Penn Relays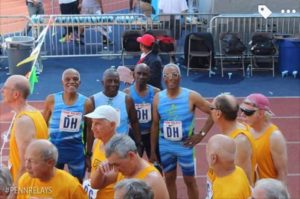 ---
WE WHO BELIEVE IN FREEDOM  
BADC thanks all of you for your support for a successful Exhibition.  Now that the exhibition is completed our participating artists want to take time to thank the principles who helped make this a successful event.  Many thanks to Daniel Brooking, Russell Simmons, Nano Smith, and the other members of BADC that helped with this Exhibition.  BADC also wants to give a big thank you to all the supported this exhibit with your interest, attendance, and purchases.


---