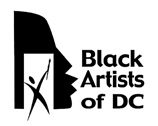 EXHIBITION ARTIST CALL
Title of the Exhibition: Reconstructing Hope
Organized by: Black Artists of DC (BADC) and Pepco Edison Place Gallery 702 8th St NW, Washington, DC 20001
(BADC will not be able to accommodate works that need pedestals, but we will consider 3D works that hang on a wall.)
Submission Deadline: August 3, 2019
Juror: Zoma Wallace is a curator and writer who is credited with contemporizing and diversifying the fine art collection owned by the government of the District of Columbia as the city's first ever Curator through the DC Commission on the Arts and Humanities. While there, she also created the Curatorial Grant Program, awarding district resident curators with funding and exhibition space to mount compelling exhibitions. Her critical essays concerning two African American abstract artists have recently been published by the American University Museum in Washington, DC and the Nasher Sculpture Center in Dallas, Texas. As an alumna of Spelman College, she holds a Master of Fine Arts in painting from Howard University, and is currently working towards a PhD in Art Theory & Philosophy. In addition to her scholarly pursuits, Zoma independently curates exhibitions of contemporary art, provides custom project support for artists, and offers her aesthetic eye as an interior stylist for clientele in Washington, DC and New York City.
Exhibition description: Reconstructing Hope
BADC​ ​invites​ ​artists​ ​in​ ​the​ ​D.C.​ ​metro ​area ​to submit ​entries​ ​for an ​exhibition​ ​at​ ​thePepco Edison Place Gallery.​ ​Artists​ ​may​ ​submit​ ​up​ ​to​ ​5​ ​original​ ​works​ ​to​ ​be​ ​reviewed,​ ​ranging​ ​from​ ​but​ ​not​ ​limited​ ​to painting,​ ​installation (no pedestals),​ ​mixed​ ​media,​ ​prints, etc.
"The exhibition, Reconstructing Hope, is a challenge given to artists to dissect the concept of hope through its implications within histories of Black agency. BADC asks for thoughtful and well researched works of art that explore intersections of the following lines of thought:
-the relationship between desire and intention (also known as hope) to the manifestation of positive change:
-dynamics of rebuilding, re-envisioning, and reconstructing new futures that have been revealed by the phenomena of Black American realities:
-the role of hope during cyclical eras of abundant opportunity and advancements experienced during 19th century Reconstruction and the 21st century's Obama presidency, and the need for sustained hope during eras of dismantling efforts from opposition:
-and the hopeful space(s) of possibility that are being re-explored and expanded by way of current trends expressed in youth culture"
Eligibility: This exhibition is open to artist in the DC metropolitan area, members and non-members of BADC or eligible to submit. BADC members receive a discounted entry fee.
Submission Guidelines: Artists may submit up to 5 digital JPEG images at 300 DPI. For sculptural or three-dimensional pieces (must be able to hang on the wall), 2 images should be submitted for each work. The preferred submission is on-line, but can be mailed. The images for mailed submissions images must be submitted on a CD in JPEG format only. No files larger than 2MB.
Image files should be titled as follows: number (corresponding to the Submission Form), last name, first name and title. The same information must also be written on the Submission Form/Image List including additional requested information.
Please do not send originals. CDs will only be returned if a self-addressed stamped envelope (SASE) with sufficient postage is included. Also, on the CD should be a combined bio and artist's statement not to exceed 250 characters.
Submission Fee (non-refundable): $35 US dollars for BADC members. Non-member, entry fee is $50. A special new membership rate includes membership and entry fee at $65. Fee assistance is available, please send request to Russell Simmons: russellsimmons73@aol.com. (Payment does not guarantee acceptance to the exhibition).
Consider joining BADC! Save on exhibit fees and help us build our membership. Selected artists must also pledge $25 for the publication of an exhibition catalogue.
Payment: Entry fee can be paid by check, money order or PayPal, payable in US dollars. Please make check or money orders payable to Black Artists of DC.
SUBMISSION
On-line: Complete Submission Form below, Upload images, and click submit.
PAYMENT
Online Payment:
If submitting On-Line, click on submit (make sure you fill out the payment field before you click submit) and it will take you to the PayPal page where you can use either your PayPal account or your credit card. If you submit on-line but would rather not pay through PayPal, when the PayPal page comes up simply close the page your submission will be accepted once payment is made by mail to the address below. If submitting by email click on PayPal Button below, then follow instruction for PayPal. As mentioned above Fee Assistance is available to those who need it. Please email russellsimmons73@aol.com before submission for consideration.
Payment by Mail:
Send check or money order to:
Russell Simmons, BADC, President 1829 Upshur Street, NE Washington, DC 20018
Notification of Selected Artists: Artists will be notified of acceptance or non-acceptance no later than August 10, 2019. Preferred method of notification is by email. Phone calls will be made if there is no email contact.
Important Dates:
Distribution of Invitations, Catalogue and Special Events – To Be Announced
Exhibition Dates: Tuesday, August 27, 2019 to Friday, September 27, 2019
Delivery and Installation of work: August 19, 2019 to August 23, 2019
Opening Reception: Thursday, September 5th, 2019
Closing Reception and Artists' Talk /De-installation: Friday, September 27, 2019
Artists in attendance can take their work with them after the closing reception
Deadline to pick up all work is Monday, September 30th, 2019
Sales: The artist determines the sale price of their art. A 30% commission to BADC will be retained for all sales of work during this exhibition.
Insurance: Black Artists of DC is providing insurance for the exhibition. The insurance value should be 30 percent less than the listed price of your work, to reflect the commission that would be paid to BADC for a sale.
Frames and Mounting: All work must be framed, wired and ready to hang (No Claw hangers, thumb tacks, or ring hangers. Frames damaged or deemed inappropriate for hanging will not be displayed.) Artist(s) with installation pieces must be present when the show is hung to install and for take down of their Artwork, BADC is not responsible for installing or de-installing installation Artwork.
Labels: Each accepted Artwork must have a label on the outside of the packaging and on the Artwork itself. Label must include the: Artist Name, Title of work, Address, and E-mail
Shipping and Handling: The artist is responsible for all costs of shipping and handling of their artwork. We suggest the artist insure their artwork through the shipping company if one is used. All shipped artwork must include prepaid return shipping label enclosed in the packaging. If hand-delivered, artist is responsible for insuring work from theft or damage during delivery.
If​ ​you​ ​have​ ​questions,​ ​please​ ​send​ ​them​ ​to​ ​Daniel T. Brooking: dtbrookingbadc@gmail.com.
Thank​ ​you.
We reserve the right to use submitted images and information for inclusion in the exhibition, catalogs and/or other promotional materials to publicize the exhibition.