The listings below are Artists Call near the DC Metropolitan Area and Online Calls. The listing are done with Artists call for BADC at the top and then Artists Calls for the Metropolitan Area listed by date of application deadline, and then by Open Calls with no Deadline. The "VIEW MORE INFO" will take you the Website that list the complete information about the Artists Call and to where you can submit your entry. The line lists the Name of the Call, the organization listing the call, the location of the call, what type of call it is, who is eligible to apply, the last date you can apply, and any fee required to apply. If there is no application Fee listed then there is no fee to apply.
All Open calls are listed Alphabetically by organization (ie "Nation Park Service")
The date the item is posted on the WEB site is at the end of the line and the NEW! designation will remain for 30 days.
---
GRASS ROOTS a BADC Call for Exhibition
Black Artists of DC will be having an exhibition in July this is a Artists call for Exhibition. This is an open call. Organization: Black Artists of DC and Artist and Makers Studio; Location: Rockville, MD; Opportunity Type: Exhibition; Eligibility: USA; Application Deadline: May 31st, 2019; Application Fee: $35 Click here for prospectus and submission form.
Washington Project for the Arts – Artist Compensation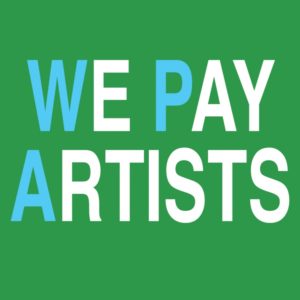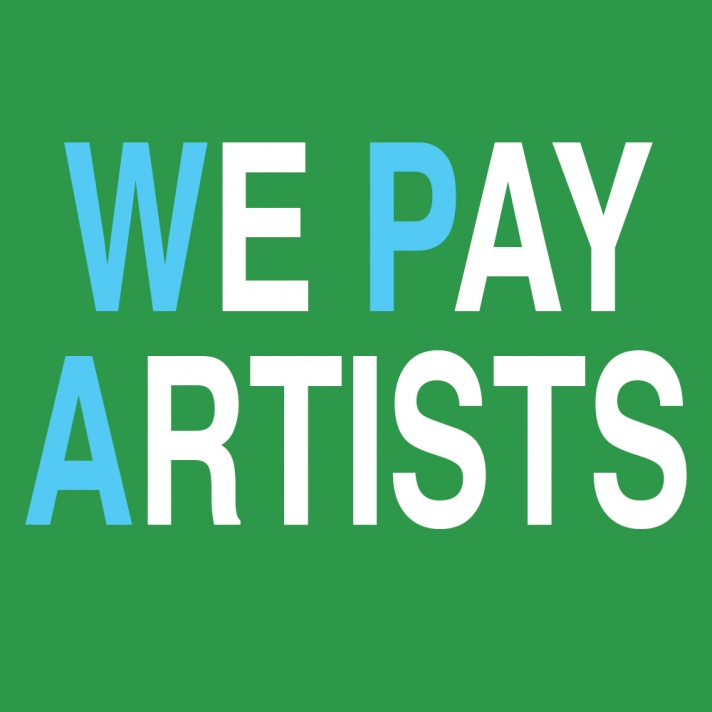 NEW! (Posted 8/7/2017) WPA, WE PAY ARTIST; VIEW MORE INFO
---
MONTGOMERY COUNTY has asked for BADC's Help
NEW! BADC has been asked to locate Montgomery County Artists for a Public Art in Silver Spring. Artists of color located in Montgomery County please make yourselves known to Ms. Cooper. She is working on the exhibition schedule for a beautiful space in Silver Spring, Maryland, and is interested in seeing your work. Amina K. Cooper 
manager of external affairs + public art
801 Ellsworth Drive, Silver Spring, MD 20910-4438
301.565.3807 fax: 301.565.3809
---
Metro DC Calls by Deadline
NEW! PUBLIC ARTS PROJECT GRANTS; VIEW MORE INFO; Organization: Maryland State Arts Council; Location: Baltimore, MD; Opportunity Type: Public Art; Eligibility: National; Application Deadline: 4/29/2019 (Posted 4/26/2019)
NEW! EYE OF THE BEHOLDER; VIEW MORE INFO; Organization: MFA, Circle Gallery; Location: Annapolis, MD; Opportunity Type: Award/Exhibition; Eligibility: National; Application Deadline: 4/30/2019; Application Fee: $40 (Posted 4/28/2019)
NEW! FY19 MURALSDC ARTISTS RFQ; VIEW MORE INFO; Organization: DC Commission on Arts and Humanities; Location: Washington, DC; Opportunity Type: Award Budget 10,000 to 25,000; Eligibility: National; Application Deadline: 4/30/2019 (Posted 4/26/2019)
NEW! NATIONAL JURIED FIBER ARTS EXHIBITION; VIEW MORE INFO; Organization: Bqwer Center for the Arts; Location: Bedford, VA; Opportunity Type: Award/Exhibition; Eligibility: National; Application Deadline: 5/1/2019; Application Fee: $30 (Posted 4/29/2019)
NEW! #WOMAN; VIEW MORE INFO; Organization: Marylnad Federation of Art and the Circle Gallery; Location: Annapolis, MD; Opportunity Type: Award/Exhibition; Eligibility: National; Application Deadline: 5/7/2019; Application Fee: $35 (Posted 3/30/2019)
NEW! OFF THE WALL; VIEW MORE INFO; Organization: Maryland Federation of Art; Location: Bethesda, MD; Opportunity Type: Award/Exhibition; Eligibility: National; Application Deadline: 5/9/2019; Application Fee: $40 (Posted 3/30/2019)
NEW! ART IN MEDITATION – THE CHARKRAS; VIEW MORE INFO; Organization: Del Ray Artisans Gallery; Location: Alexandria, VA; Opportunity Type: Exhibition; Eligibility: National; Application Deadline: 5/12/2019; Application Fee: $10 ea. (Posted 4/26/2019)
NEW! VOX XV, 15TH ANNUAL EXHIBITION OF EMERGING ARTISTS; VIEW MORE INFO; Organization: VOX POPUL; Location: Philadelphia, PA; Opportunity Type: Exhibition; Eligibility: National; Application Deadline: 5/13/2019; Application Fee: $15 (Posted 4/26/2019)
NEW! TABLETOP; VIEW MORE INFO; Organization: Alexandria Art League; Location: Alexandria, VA; Opportunity Type: Award/Exhibition; Eligibility: National; Application Deadline: 5/15/2019; Application Fee: $30 (Posted 4/25/2019)
NEW! VISUAL ARTS EXHIBITION PROPOSALS; VIEW MORE INFO; Organization: Marymount University; Location: Arlington, VA; Opportunity Type: Solo/Group Exhibition; Eligibility: National; Application Deadline: 5/15/2019 (Posted 3/30/2019)
NEW! FLESH AND BONES III; VIEW MORE INFO; Organization: International Arts and Artists, Hillyer Gallery; Location: Washington, DC; Opportunity Type: Award/Exhibition; Eligibility: National; Application Deadline: 5/20/2019; Application Fee: $25 (Posted 4/29/2019)
NEW! THE HOPPER PRIZE; VIEW MORE INFO; Organization: The Hooper Organization; Opportunity Type: Grant; Eligibility: National; Application Deadline: 5/21/2019; Application Fee: $40 (Posted 4/26/2019)
ARTIST'S CHOICE; VIEW MORE INFO; Organization: Foundry Gallery; Location: Washington, DC; Opportunity Type: Exhibition; Eligibility: Residents of District of Columbia, Maryland, and Virginia; Application Deadline: 6/1/2019; Application Fee: $40 (Posted 2/22/2019)
NEW! RADICAL THREADS; VIEW MORE INFO; Organization: University of Maryland, Stamp Gallery; Location: College Park, MD; Opportunity Type: Award/Exhibition; Eligibility: National; Application Deadline: 6/10/2019 (Posted 4/29/2019)
NEW! MPAARTFEST 2019; VIEW MORE INFO; Organization: McLean Project for the Arts; Location: McLean, VA; Opportunity Type: Exhibition/Sale Art Fair; Eligibility: National; Application Deadline: 6/15/2019; Application Fee: $30/$350 (if accepted) (Posted 4/26/2019)
NEW! FRESH MEAT; VIEW MORE INFO; Organization: Del Ray Artisans; Location: Alexandria, VA; Opportunity Type: Award/Exhibition; Eligibility: Most be Memberr of Del Ray Artisans; Application Deadline: 6/17/2019; Application Fee: Membership Plus $5 (Posted 4/26/2019)
2020
2021 GALLERY EXHIBIT PROPOSALS; VIEW MORE INFO; Organization: Black Rock Center for the Arts; Location: Germantown, MD; Opportunity Type: Solo or Group Exhibition; Eligibility: National; Application Deadline: 2/1/2020; Application Fee: (Posted 2/22/2019)
---
Open Calls
AMERICAN CERAMIC CIRCLE RESEACH GRANTS; VIEW MORE INFO; Organization(s): Americna Ceramic Circle; Locations: Williamsburg, VA; Opportunity Type: Grants; Eligibility: National; Application Deadlines: Annually 4/1/2018 (Posted 4/25/2017)
NEW! DCAC OPEN CALL FOR ARTIST; VIEW MORE INFO; Organization: DC Arts Center; Location: Washington, DC; Opportunity Type: Solo Exhibition; Eligibility: National; Application Deadline: Open (Posted 4/26/2019)
HENRY LUCE III CENTER FOR THE ARTS AND RELIGION A.I.R. PROGRAM; VIEW MORE INFO; Organization: Henry Luce III Center for the Arts and Religion; Location: Washington, DC; Opportunity Type: Residency; Eligibility: National; Application Deadline: Annually 5/15 /2017 (Posted 4/25/2017)
31 Galleries That Want To See Your Work in the US – ONWARD; VIEW MORE INFO; Organization(s): Various; Locations: Various; Opportunity Type: Exhibition; Eligibility: Various; Application Deadlines: Various (Posted 9/15/2016)
AIR STUDIO PADUKAH RESDENCY; VIEW MORE INFO; Organization(s): AIR STUDIO; Locations: Hyattsville.MD; Opportunity Type: Residency; Eligibility: National; Application Deadlines: Open (Posted 4/22/2017)
Residencies for Emerging Artists GO FOR IT!!; VIEW MORE INFO; Organization: Alliance of Artists Communities; Location: Various; Opportunity Type: Residency; Eligibility: Various; Application Deadline: Various; Application Fee: Various
SUBMISSION FOR ALPER INITIATIVE FOR WASHINGTON ART; VIEW MORE INFO; Organization: Alper Initiative for Washington Art; Location: Washington; Opportunity Type: Exhibition; Eligibility: Washington Metropolitan Area; Application Deadline: Ongoing (Posted 1/22/2016)
THE AWESOME FOUNDATION GRANT; VIEW MORE INFO; Organization: The Awesome Foundation; Location: Washington, DC; Opportunity Type: Grant; Eligibility: International; Application Deadline: Open; (Posted 11/9/2018)
Art in Embassies Program; VIEW MORE INFO; Organization: US Department of State; Location: Washington, DC; Opportunity Type: Exhibition (Registry of Artists; Eligibility: National; Application Deadline: Open (Posted 12/6/2016)
HOTEL INDIGO CALL FOR ARTISTS; VIEW MORE INFO; Organization: Hotel Indigo and the Maryland Art Place; Location: Baltimore, MD; Opportunity Type: Exhibition; Eligibility: National; Application Deadline: On Going; Application Fee: $10 (subject to chaange) (Posted 11/9/2018)
CREATIVITY GRANTS; VIEW MORE INFO; Organization: Maryland State Arts Council; Location: Baltimore, MD; Opportunity Type: Grant; Eligibility: Maryland Resident or Organization; Application Deadline: Open (Posted 12/21/2018)
MORTON FINE ART POP-UP; VIEW MORE INFO; Organization: Morton Fine Art; Location: Washington, DC; Opportunity Type: Consideration for display; Eligibility: National; Application Deadline: Open; Artist must submit resume and visuals by mail (Posted 3/13/2017)
NATIONAL GALLERY OF ART FELLOWSHIPS 2017-2018; VIEW MORE INFO; Organization: National Gallery of Art; Location: Washington, DC; Opportunity Type: Fellowship; Eligibility: National; Application Deadline: Various (Posted 1/22/2017)
GUIDELINES FOR ART SUBMISSION FOR THE NATIONAL MUSEUM ON WOMEN IN THE ARTS; VIEW MORE INFO; Organization: National Museum on Women in the Arts; Location: Washington; Opportunity Type: Exhibition; Eligibility: National; Application Deadline: Ongoing (Posted 1/22/2016)
NATIONAL PARKS RESIDENCY PROGRAM; VIEW MORE INFO; Organization: National Parks Art Foundation; Location: National USA; Opportunity Type: Residency/Stipend; Eligibility: National; Application Deadline: Various (Posted 12/21/2018)
ARTS IN THE PARKS; VIEW MORE INFO; Organization: National Park Service; Opportunity Type: Art Placement/Art Residencies; Eligibility: National; Application Deadline: Open
NATIONAL PORTRAIT GALLERY INTERNSHIP; VIEW MORE INFO; Organization: National Portrait Gallery; Location: Washington, DC; Opportunity Type: Internship; Eligibility: National; Application Deadline: Open
NEW MASTERS ART GALLERY OPEN CALL; VIEW MORE INFO; Organization: New Masters Art Gallery; Location: Rockville, MD; Opportunity Type: Gallery Membership; Eligibility: Representational Art; Application Deadline: Open (3/12/2017)
CALL FOR ARTISTS FOR THE MEETING HOUSE; VIEW MORE INFO; Organization(s): Oakland Mills Interfaith Congregations; Locations: Columbia, MD; Opportunity Type: Exhibition; Eligibility: Mid-Atlantic Region Artists; Application Deadlines: Open; Application Fee: $30 (Posted 5/3/2017)
POLLOCK-KRASNER FOUNDATION; VIEW MORE INFO; Organization: Pollock-Krasner Foundation; Opportunity Type: Grant; Eligibility: National; Application Deadline: Open (Posted 12/21/2018)
SOLO SHOW + CURATE AN INTERNATIONAL JURIED SHOW; VIEW MORE INFO; Organization: Spectol Art Space; Location: Harrisonburg, VA; Opportunity Type: Solo Exhibiton or Curatorial Opportunity; Eligibility: National; Application Deadline: Open; Application Fee: $35 (Posted 9/18/2017)
ANYTHING ART GRANT; VIEW MORE INFO; Organization: Spectol Art Space; Location: Harrisonburg, VA; Opportunity Type: Grant; Eligibility: National; Application Deadline: Open; Application Fee: $35 (Posted 9/18/2017)
STUDIO GALLERY MEMBERSHIP; VIEW MORE INFO; Organization: Studio Gallery; Location: Washington, DC; Opportunity Type: Gallery Membership (Monthly Dues and participation required, This is NOT a recommendation from BADC, read this article on Gallery Representation For Guidance click here); Eligibility: All ; Application Deadline: Ongoing; Fees: Monthly Dues and Participation required (Posted 3/13/2017)
CALL FOR VISUAL ARTISTS; VIEW MORE INFO; Organization: Takoma Park Arts and Humanities Commission; Location: Takoma Park, MD; Opportunity Type: Solo Exhibition; Eligibility: National; Application Deadline: On Going
OPPORTUNITY TO HANG WORK IN RESTAURANTS, BUSINESSES, ECT.; VIEW MORE INFO; Organization: Wallspace Exchange; Opportunity Type: Exhibition; Eligibillity: Local; Application Deadline: Ongoing (8/24/2015)
SEND IT TO THE WHITE HOUSE; VIEW MORE INFO; Organization(s): President Donald J Trump c/o The White House; Locations: Washington, DC; Opportunity Type: Exhibition; Eligibility: International; Application Deadlines: Open (Posted 5/1/2017)