SELF HELP for Artists
Self help items.  These items include all items that can be of assistance to our artists including classes, tutorials, help with the business of art, etc. The classes and seminars will be listed at the top and will be added and deleted as the dates expire.  Each item has the date the Item was posted on the WEB site and the NEW! designation will remain for 30 days then removed.  The VIEW MORE INFO allows you to click on it to see the full article
If you have any suggestion on how to make this experience better for you do not hesitate to add your perspective.  We at BADC welcome your valued input.
(BADC does not make recommendations for sights that sell your Art, BADC only lists the opportunities, please do your research before committing to any site or gallery)
---
Classes, Seminars, and dated events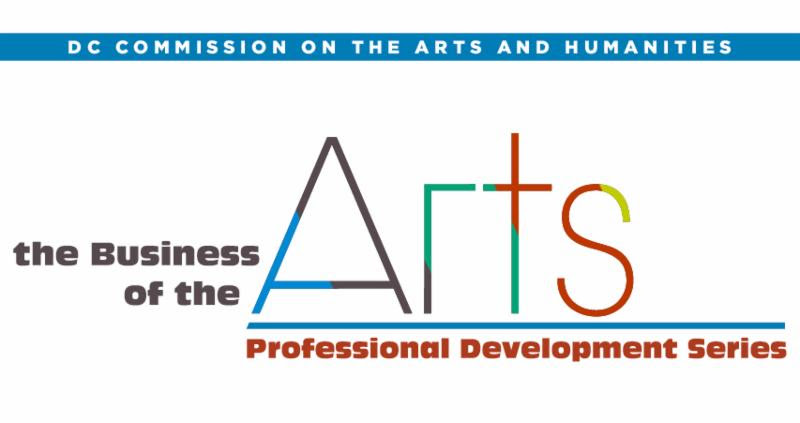 NEW! (Posted 2/15/2018) BUSINESS OF THE ARTS: CULTIVATING YOUR COMMUNITY; March 19th, 2018, 6 until 8 pm, DC Commission on the Arts, 200 I Street, SE, Washington, DC; VIEW MORE INFO
---
SCAM ALERT
Read the article below it happened to me,it can happen to you. Remember when someone gives you a check it takes 10 days to clear.
Magruder Murray,
Webmaster BADC
(Posted 6/29/2017) Scam Alert Maryland Artist Registry & Marketplace; VIEW MORE INFO
---
BOTH of my printers died away within the last month or two. Not long before I realized that they were dying, I'd stocked up on ink cartridges for both of them.
 I now have almost THREE DOZEN BRAND NEW, NEVER UNWRAPPED INK CARTRIDGES that don't fit my new printer. 
I'll be happy to give them away to whoever has a printer that they fit…..and can make the 40 minute trip out here to Annapolis to pick them up.
They're  Epson TO771, TO772, TO773, TO774, TO775, TO776
               Epson TO961, TO962, TO963, TO964, TO965, TO966, TO967,TO969
____________________________________
---
Job Opportunities

Description  (VIEW MORE INFO)

The Prince George's County Department of Parks and Recreation, Arts & Cultural Heritage Division of the Maryland-National Capital Park and Planning Commission is seeking Managing Directors for two of their Arts Centers, Brentwood Arts Exchange and Arts/Harmony Hall Regional Center. This application will be used as a pool to fill both positions. Applicants may express their interest in applying to either or both positions in the supplemental question section of the application. 

The Managing Directors must be self-motivated, organized and experienced in personnel management, arts program development, fiscal management, community relations, working in a fast-paced, demanding, creative and exciting work environment. Manages a multi-faceted, visual arts facility that includes exhibitions, a retail store selling functional art and craft, arts classes, youth camps, concerts, film screenings, lectures, festivals, and public events. Plans and implements community based arts programs; markets and publicizes programs and services; curates and installs exhibitions; develops public programs, implements arts classes that serve diverse constituencies and manages venue rental program to arts organizations and the general public. Builds, manages, and sustains partnerships. Provides vision and management for all aspects of the arts centers, with an understanding of its context as an arts center for the residents, citizens and visitors of Prince George's County. Supervises full and part-time staff; acts as a liaison with artists and arts organizations throughout the community; plans, manages and monitors the arts center's budget expenditures and revenues; provides budget projections and reports as needed. Oversees the center's maintenance and security and ensures the proper operating procedures are in compliance, and monitors building utility systems and repairs. An ideal candidate will have at least three years' experience in arts management; in an arts facility or for a regional arts program. 

The salary range for this position is $55,000 – $65,000 

Minimum Qualifications 

1. Bachelor's degree or four years experience in one of the following fields: parks, recreation, education, business administration, physical education, communication, leisure services, or in area of required specialty; and 

2. Three years of progressive professional experience working in a facility related to parks, recreation, education, business administration, physical education, communication, leisure services, or area of required specialty, including one year as a facility manager, program coordinator or supervisor; or 

3. An equivalent combination of education and experience; and, 

4. A valid operating license (i.e. county pool operator's license, child care license, etc.) where appropriate. 

5. A valid driver's license may be required

.

---
(Posted 9/19/2017) 2017-18 FINE ARTS VISITING ARTISTS LECTURE SERIES, Pratt Institute, September 13th, 2017 thru April 11th, 2018; VIEW MORE INFO
---
Art Self Help Sites
Art Tutor Blogs
Washington Studio School
Praxis Center for Aesthetic Studies
---
SELF HELP ARTICLES
NEW! (Posted 2/15/2018) HOW TO ELIMINATE GRAPHITE SHINE; VIEW MORE INFO
NEW! (Posted 2/15/2018) THE PRECARIOUS, GLAMORUS LIVES OF INDEPENDETN CURATORS; VIEW MORE INFO
NEW! (Posted 2/15/2018) HOW TO SUCCESFULLY SELL ART AT ART FARES; VIEW MORE INFO