Metro DC News and Events.  This lists the news for the local area and events in the local area.  The events are listed first by the end date of the event.  These will be added before the event starts and deleted when the event is over.  The news items will remain as long as they are relevant and will be remove after one year.  An archive of the News items will be kept separately.  The designation NEW! will remain on an item line for 30 days and each line has the date thee event or article was posted.
EVENTS
BADC MONTHLY MEETING
Please join us for our First monthly meeting after our summer recess.  Help us develop our 2017-18 plans for our organization.  We need your input and assistance.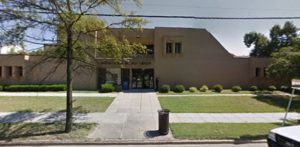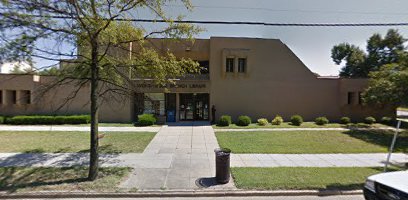 The next meeting of BADC will be Sunday, September 24th, 2017. The meeting will be held at the Lamond Riggs library, located at 5401 South Dakota Ave., NE, Washington DC 20011 (map). The time of the meeting is from 1:30 PM to 4:30 PM. The location can also be reached by Metro: Fort Totten Metro stop on the Red and Green/Yellow lines, a 2 block walk.
The meeting is on the second floor of the library and will start promptly at 1:30 PM. Additionally, members are encouraged to bring food that is prepackaged. For food safety reasons, we can only bring food that is prepackaged in a store. This includes prepackaged sandwiches, cookies, drinks etc.
---
BLACK ARTIST OF TODAY: REINVENTING TOMORROW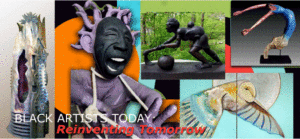 NEW! (Posted 9/13/2017) BLACK ARTISTS OF TODAY: REIVENTING TOMORROW, Meet the Artists Reception September 20th, 2017, 5 unitl 8 pm, Sculpture Space, 1111 Pennsylvania Avenue NW, Washington, DC, exhibition September 12th, 2017 thru January 6th, 2018; VIEW MORE INFO
---
NEW! (Posted 9/18/2017) HYATTSVILLE FESTIVAL, Join one of our own at this event, TH Gomillion; September 25th, 2017 VIEW MORE INFO
---
RESIST
NEW! (Posted 9/18/2017) RESIST, Zenith Gallery 1429 Iris Street NW, Washington, DC, Now thru September 30th, 2017, Various Bus Boy and Poet Locations, Now thru October 15th, 2017 Sculpture
---
NEW! (Posted 9/18/2017) COURAGE ON CANVAS, Art Exhibition and Fund Raising Event. October 5th, 2017, Pepco Edison Place Gallery; VIEW MORE INFO
---
NEW! (Posted 9/18/2017) NOTHING BUT A MAN, film Screening and Discussion, October 10th. 2017, Galerie Myrtis; VIEW MORE INFO
---
NEW! (Posted 9/18/2017) HOME + DISCORDANCE = US, at New York University – Washington, DC, Exhibition September 15th thru October 14th, 2017; VIEW MORE INFO
---
GLORIA KIRK URGES THE ART COMMUNITY TO SUPPORT ART ENABLES

NEW! (Posted 8/31/2017) Our own Gloria Kirk urges you to participate in this event for Art Enables.
Art Enables is an organization very dear to me.  It exists to provide professional artists with disabilities a space, materials, opportunity and income.  I have made forever friends there.  Google Art Enables and watch a video.
We will celebrate their 15-year anniversary on Saturday, November 4, 2017 from 6:30 pm – 11:00 pm at their studio and gallery, 2204 Rhode Island Avenue, NE.  Only 200 tickets will be available for this affair; VIEW MORE INFO, WEB SITE
---
NEW! (Posted 8/31/2017) From our friend Alonzo Davis, A request to help fund an Installation "Reflections on Current Social Injustice Issues", Help fund this project, September 1st thru October 15th, 2017, at the Hatchfund.org; More info to come
---
NEW! (Posted 8/31/2017) THE LAST TEN YEARS: IN FOCUS, Opening Reception September 7th, 5 pm thru 7 pm, September 7th thru November 17th, 2017; VIEW MORE INFO
---

NEW! (posted 8/15/2017) 32nd Annual Mayor's Arts Awards, Thursday, September 14th, 2017, The Lincoln Theatre; VIEW MORE INFO
---
NEW! (Posted 8/31/2017) THE JOY AND PAIN OF COLLECTING ART, Reginald F. Lewis Museum, Baltimore, MD September 16th, 1 pm until 3 pm; VIEW MORE INFO
---
Congratulations to our own Claudia Aziza Gibson-Hunter, First Place at the Hill Center
Closing Reception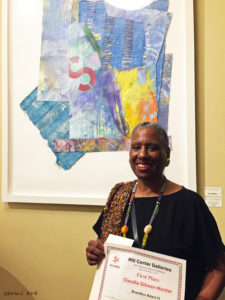 NEW! (Posted 8/31/2017) Closing Reception for Hill Center Galleries Regional Juried Exhibition, where BADC's own Claudia Aziza Gibson-Hunter won FIRST PLACE, September 19th, 2017 at the Hill Center Gallery; RECEPTION INFO.; VIEW MORE INFO
---
NEW! (Posted 8/25/2017) "GLOW" PHOTO SERIES EXHIBITION, Celebrating Black and Brown Girl Magic, Opening Reception, September 1st, 2017, at Wicked Bloom Social Club, 1540 North Capitol, NW, Washington, DC
---
NEW! (Posted 8/15/2017) BLACK MAGIC: AFROPASTS/AFROFUTURES, Opening Reception Saturday, August 19th, 2017, 5 thru 8 pm, Honfleur Gallery, exhibition 8/19 thru 10/7/2017; VIEW MORE INFO
---
NEW! (Posted 9/13/2017) 2017 CALLALOO CONFERENCE, October 11th thru October 14th, 2017 (registration required), Georgetown University, Georgetown College; VIEW MORE INFO
---
NEW! (Posted 8/31/2017) ART ON THE AVENUE, an Art and Music Festival, Del Ray Neighborhood of Alexandria, VA, 8:30 AM thru 6 PM; VIEW MORE INFO
---
 BLACK MAN IN A BLACK WORLD
NEW! (Posted 8/7/2017) Black Man in a Black World, Opening Reception: Saturday, September 2, 2017, 4:00-6:00 pm., Exhibition Dates: September 2 – November 18, 2017; VIEW MORE INFO
---
Washington Project for the Arts – Artist Compensation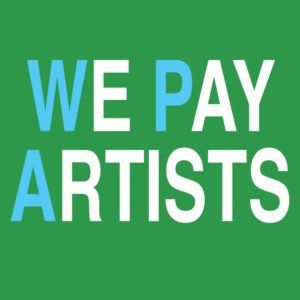 NEW! (Posted 8/7/2017) WPA, WE PAY ARTIST; VIEW MORE INFO
---
 Metro DC NEWS