Metro DC News and Events.  This lists the news for the local area and events in the local area.  The events are listed first by the end date of the event.  These will be added before the event starts and deleted when the event is over.  The news items will remain as long as they are relevant and will be remove after one year.  An archive of the News items will be kept separately.  The designation NEW! will remain on an item line for 30 days and each line has the date thee event or article was posted.
EVENTS
BADC MONTHLY MEETING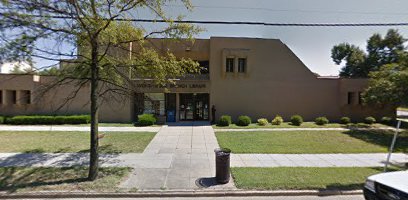 BADC  will meet at the Riggs Lamond  library at 1:30 PM on November 19, 2017. The address of the library is 5041 South Dakota Ave.NE. (map)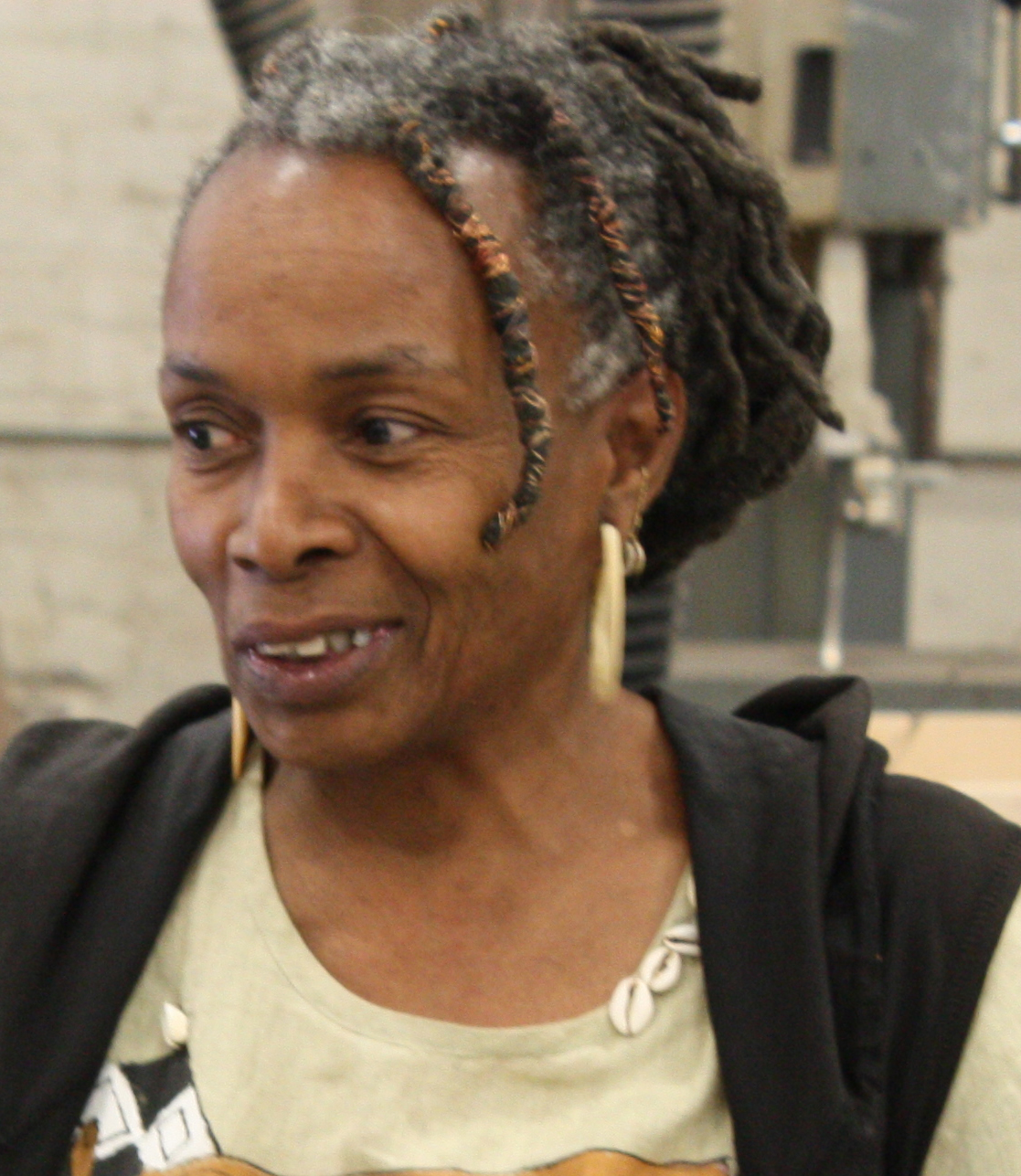 One of our members, Francine Haskins will make a presentation on how to market yourself as an artist. In addition, there will be the normal art critiques and fellowship.
The meeting is on the second floor of the library and will start promptly at 1:30 PM. Additionally, members are encouraged to bring food that is prepackaged. For food safety reasons, we can only bring food that is prepackaged in a store. This includes prepackaged sandwiches, cookies, drinks etc.
---
NEW! (Posted 11/7/2017) LAID, PLACED AND ARRANGED, Artists Talk November 9th, 2017, 6:30 pm, Exhibition now thru December 6th, 2017; VIEW MORE INFO
---
NEW! (Posted 10/31/2017) Doris Kennedy passed in September. A wonderful artist, a kind soul, a woman who loved her children fiercely, a good friend
---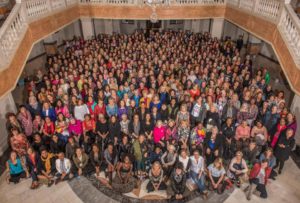 NEW! (Posted 10/31/2017) NMWA welcomed 465 women artists today for a historic group photo! The D.C., Maryland, & Virginia-based artists formed the largest gathering of women artists ever organized for a photo in the region; VIEW MORE INFO
---
NEW! (Posted 11/15/2017) HOLIDAY TRUNK SHOW-WEARABLE ART by Giselle Shepatin. November 15th thru December 2nd, 2017; VIEW MORE INFO
---
---
NEW! (Posted 11/5/2017) BEST MEDICINE: ART-HUMOR-HEALING, Artist Talk Saturday, November 18th, 2017, 3 until 5 pm, Exhibition Now thru December 16th,2017; VIEW MORE INFO
---
NEW! (Posted 10/24/2017) NEGLECTED WEED: AL BURT, Honfluer Gallery, Artist Talk, November 18th, 2017, 2 pm until 4 pm, Exhibtion thru November 25th, 2017; VIEW MORE INFO
---
NEW! (Posted 10/31/2017) Artists in Conversation: Sylvia Snowden and Shinique Smith, November 28th, 2017, 6 until 8 pm, National Museum of Womens in the Arts; VIEW MORE INFO
---
MAGNETIC FIELDS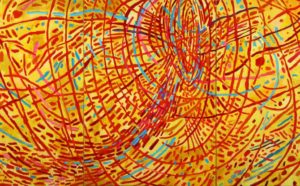 NEW! (Posted 10/7/2017) MAGNETIC FIELDS, Opening Party October 12th, 2017, 7:30 pm until 9:30 pm, National Museum of Women in the Arts, Exhibition October 13th, 2017 thru January 21st, 2017; VIEW MORE INFO
---
BLACK ARTIST OF TODAY: REINVENTING TOMORROW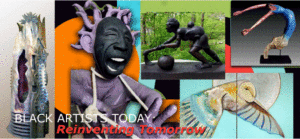 NEW! (Posted 9/13/2017) BLACK ARTISTS OF TODAY: REINVENTING TOMORROW, Meet the Artists Reception September 20th, 2017, 5 unitl 8 pm, Sculpture Space, 1111 Pennsylvania Avenue NW, Washington, DC, exhibition September 12th, 2017 thru January 6th, 2018; VIEW MORE INFO
---
Hirshhorn Conversation Series
NEW! (Posted 10/24/2017) Upcoming Programs at Hirshhorn Museum through December 14th, 2017; VIEW MORE INFO
ADVOCATING FOR HUMAN RIGHTS: A CONVERSATION WITH AMNESTY INTERNATIONAL'S MARGARET HUANG, November 14, 2017 @ 7:00 pm, VIEW MORE INFO
IN CONVERSATION AWARENESS, ACTION, AND DISSENT (Part II), December 14th, 2017, VIEW MORE INFO
---
(Posted 8/31/2017) THE LAST TEN YEARS: IN FOCUS, Opening Reception September 7th, 5 pm thru 7 pm, September 7th thru November 17th, 2017; VIEW MORE INFO
---
 BLACK MAN IN A BLACK WORLD
(Posted 8/7/2017) Black Man in a Black World, Opening Reception: Saturday, September 2, 2017, 4:00-6:00 pm., Exhibition Dates: September 2 – November 18, 2017; VIEW MORE INFO
---
Brentwood Art Exchange Exhibitions
NEW! (Posted 10/17/2017) VARIOUS EXHIBITIONS – FRONT WINDOW, METHODS, SPLASH, and COLLECTION OF H. ELAINE JACKSON, Brenttwood Art Exchange, Now thru March 17th, 2018; VIEW MORE INFO
---
Washington Project for the Arts – Artist Compensation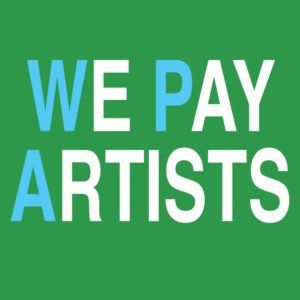 (Posted 8/7/2017) WPA, WE PAY ARTIST; VIEW MORE INFO
---
 Metro DC NEWS
NEW! 

(Posted 11/15/2017) One of our past members has just won the Joan Mitchell Fondation Award BADC Grad Ark; VIEW MORE INFO

NEW!

(Posted 11/12/2017) Frist Center for the Visual Arts opens a dynamic survey of Nick Cave's practice; VIEW MORE INFO

NEW!

(Posted 11/7/2017) MOMA Acquires Monumental Sculpture By Barbara Chase Riboud; VIEW MORE INFO
NEW! (Posted 11/7/2017) Aperture to honor Kwame Brathwaite, Zackary Drucker, Inez & Vinoodh; VIEW MORE INFO

NEW!

(Posted 11/5/2017) So Much Art, So Little Time | Our Recent Travels to Washington D.C. and Virginia; VIEW MORE INFO

NEW!

(Posted 11/5/2017) Smithsonian Curator Talks Barack and Michelle Obama's Official Portrait Selection; VIEW MORE INFO

NEW!

(Posted 11/4/2017) International Forum: Artists of Conscience featuring Sanford Biggers and Fatimah Asghar; VIEW MORE INFO
NEW! (Posted 10/24/2017) AMY SHERALD, Artist Interviewed by Erin Christvale, Asst Curator of Hammer Museum; VIEW MORE INFO
(Posted 9/19/2017) On a Mission: Pamela Joyner's Activist Art Show Arrives in New Orleans; VIEW MORE INFO
(Posted 9/19/2017) TEACHING CHILDREN TO APPRECIATE ART; VIEW MORE INFO
(Posted 9/18/2017) Solange: Certain Art Institutions Imply That 'As a Black Artist You Should Just Be Happy to Be There'; VIEW MORE INFO
(Posted 9/13/2017) SOUL OF A NATION REVIEW-THE EXTRORDINARY ART OF THE BLACK POWER ERA; VIEW MORE INFO
(Posted 9/13/2017) IN THE GALLERIES: DARK HUES THAT PAINT UNSETTLING PORTENTS; VIEW MORE INFO
(Posted 8/31/2017) IS CREATING ART HARD WORK?; VIEW MORE INFO

(Posted 8/31/2017)

Art's role: Black Lives Matter's protest alternative

; VIEW MORE INFO
(Posted 8/31/2017) Mural in Northeast DC Honors Workers Who Built Lincoln Memorial; VIEW MORE INFO
(Posted 8/15/2017) Congratulations to Ronald Jackson on the recent installation of
"Hercules and Old Doll" at Farmers & Distillers in Washington, D.C.!; VIEW MORE INFO
(Posted 7/1/2017) ART LIFE/ LIFE ART with Michael Platt and others; VIEW MORE INFO
(Posted 7/7/2017) On Rust: Roundtable Discussion #1; VIEW MORE INFO
(Posted 7/1/2017) Expanding the Role of the Artist Theaster Gates; VIEW MORE INFO
(Posted 5/18/2017) Souls Grown Deep expands the canon of US art; VIEW MORE INFO
(Posted 7/1/2017) ~The chalk man is back !!! Remember, these pictures are all done on a "FLAT SURFACE".  This guy continues to amaze people with his sidewalk 3D chalk drawings.; VIEW MORE INFO

(Posted 5/18/2017) ART21 Launches 'Summer of Shorts' Featuring New Film About Why Chicago Artist Theaster Gates Collects;

VIEW MORE INFO

(Posted 6/8/2017)

Noose found outside Hirshhorn museum; VIEW MORE INFO
(Posted 5/6/2017)  Congress Gives the Arts a Funding Boost; VIEW MORE INFO
(Posted 5/6/2017)  Turning Trash into Art; VIEW MORE INFO
(Posted 5/4/2017)  The Guggenheim's Made Over 200 Art Books Free to Download; VIEW MORE INFO
(Posted 5/23/2017)  For World Book Day, 5 New Volumes Featuring African American Artists; VIEW MORE INFO

(Posted 4/28/2017)

 

Sarah Elizabeth Lewis: Watch Creativity & Social Justice

[Video]; VIEW MORE INFO
(Posted 4/28/2017)  Barkley L. Hendricks, 1945-2017; VIEW MORE INFO
(Posted 4/22/2017)  Washington Renaissance: 8 Distinguished Artists Reflect and Connect in Wide-Ranging Discussion of African American Art in 20th Century Washington; VIEW MORE INFO
(Posted 4/22/2017)  Auction Results: New Records Set for Njideka Akunyili Crosby, Henry Taylor, and Alma Thomas, Compelling Works by El Anatsui Among Many Others by Black Artists Sold Too; VIEW MORE INFO
(Posted 4/22/2017)  Once homeless street artist, 'Painterman,' scores show in DC; VIEW MORE INFO
(Posted 4/22/2017)  How British-Ghanaian Artist Lynette Yiadom-Boakye Portrays Black Lives in Her Paintings; VIEW MORE INFO

(Posted 4/22/2017)  FANTASTIC ARRAY OF PODCASTS WITH ARTISTS, COLLECTORS , ART HISTORIANS AND MORE;

VIEW MORE INFO
(Posted 4/22/2017)  Creator of Emmett Till 'Open Casket' at Whitney Responds to Backlash; VIEW MORE INFO
(Posted 4/22/2017)  Jeff Donaldson's Celebration of an Alternative History; VIEW MORE INFO
(Posted 4/22/2017)  Romare Bearden's Fevered Dream; VIEW MORE INFO
(Posted 4/22/2017)  Looking for Black Art in Baltimore Conversations With Joyce J. Scott & Theresa Chromati ; VIEW MORE INFO
(Posted 4/22/2017)  Kerry James Marshall's paintings insist on black self-representation; VIEW MORE INFO
(Posted 4/22/2017)  Jean Michel Basquiat 'Shooting Star' (Video); VIEW MORE INFO
(Posted 4/22/2017) The Power of Art – Mark Rothko (Video); VIEW MORE INFO
(Posted 4/22/2017) Why is that important? Looking at Jackson Pollock (Video); VIEW MORE INFO
(Posted 4/22/2017) Jackson Pollock documentary (Video); VIEW MORE INFO
(Posted 4/13/2017) Original Fine Art: Buying Art from An Artist; VIEW MORE INFO
(Posted 4/13/2017) Our Own Januawa Moja…check her out; VIEW MORE INFO

(Posted 4/13/2017) Meet Latoya Hobbs Printmaker;

VIEW MORE INFO
(Posted 4/13/2017) Statement On The National Endowment for the Arts; VIEW MORE INFO
(Posted 4/13/2017) Sam Vernon, a 29-year-old artist whose work has been featured at the Brooklyn Museum, uses her multidisciplinary art to confront questions about racial bias; VIEW MORE INFO
(Posted 4/13/2017) Deana Haggag Named President and CEO of United States Artists; VIEW MORE INFO
(Posted 4/13/2107) CHESTER HIGGINS AT SANKOFA: Photograper, creator of Iconic Images of Black Folk; VIEW MORE INFO
(Posted 4/13/2017) Drawing in a Time of Fear & Lies; VIEW MORE INFO
(Posted 4/13/2017) 17 ARTISTS (+2) TO WATCH IN 2017; VIEW MORE INFO
(Posted 4/12/2017) ArtTable to Honor Lowery Stokes Sims and Lauren Cornell With Distinguished Service and New Leadership Awards; VIEW MORE INFO
(Posted 4/12/2017) Artist Creates World's Pinkest Pink, Makes It Available to Everyone but One Person; VIEW MORE INFO
(Posted 3/12/2017) Black Women in the Art World, Taking Stock on International Women's Day; VIEW MORE INFO