Metro DC News and Events.  This lists the news for the local area and events in the local area.  The events are listed first by the end date of the event.  These will be added before the event starts and deleted when the event is over.  The news items will remain as long as they are relevant and will be remove after one year.  An archive of the News items will be kept separately.  The designation NEW! will remain on an item line for 30 days and each line has the date thee event or article was posted.
EVENTS
BADC In My Mind's Eye
BADC & Pepco Edison Place Art Gallery
Present
In My Minds Eye
Opening Reception February 2nd, 2018 5 pm until 7 pm
Closing Reception and Artists Talk February 28th, 2018 5 pm until 7 pm
Pepco Edison Place Art Gallery, 702 8th Street, NW, Washington, DC 20068 (map)
Exhibition runs from February 1st through February 28th, 2018,  Operating hours are Tuesday thru Friday 12 Noon until 4 pm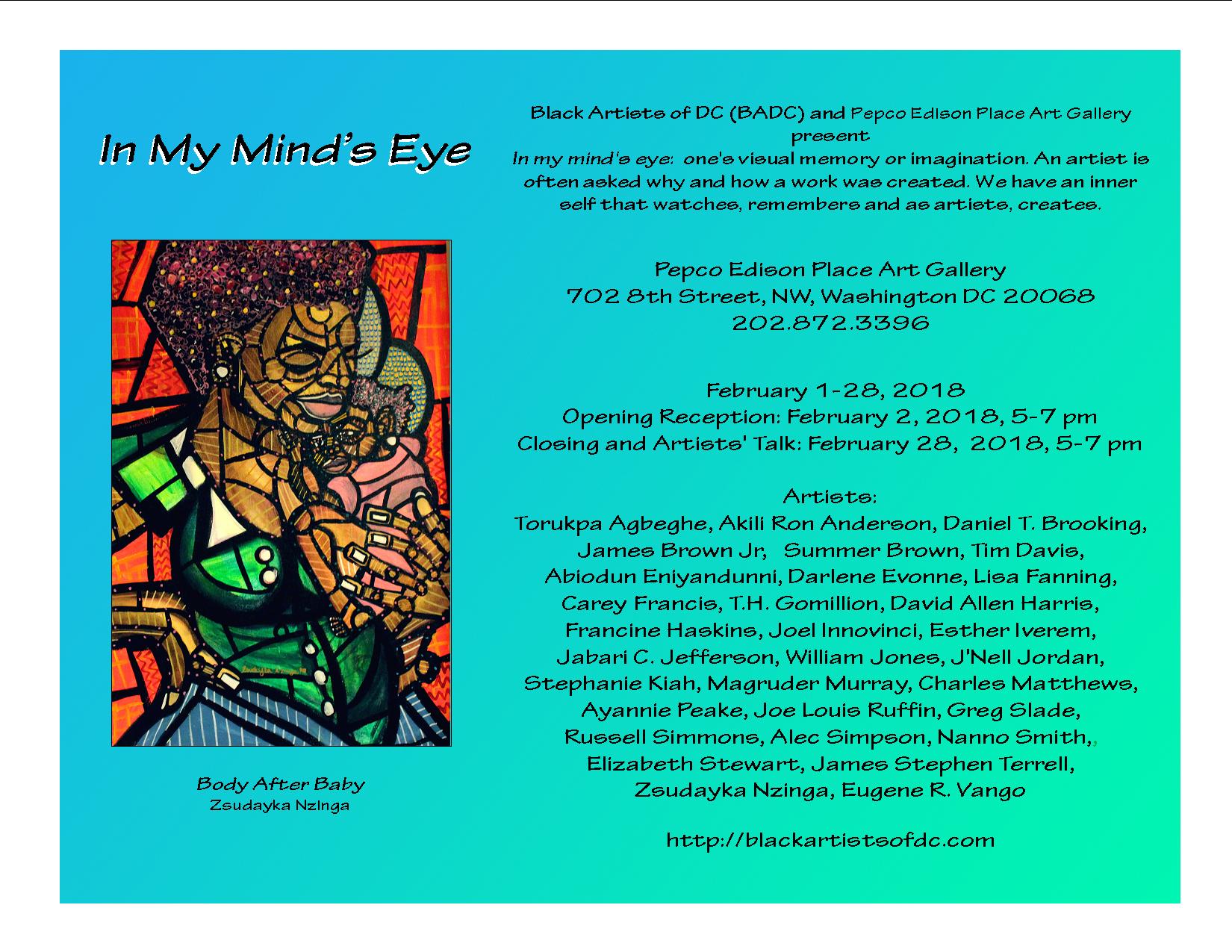 ---
---
---
 BADC MONTHLY MEETING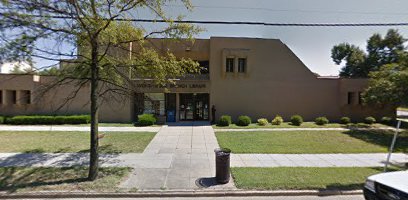 BADC  will meet at the Riggs Lamond library at 1:30 PM on February 18th, 2018. The address of the library is 5041 South Dakota Ave.NE. (map)
Remember 2018 Dues are Due
The meeting is on the second floor of the library and will start promptly at 1:30 PM. Additionally, members are encouraged to bring food that is prepackaged. For food safety reasons, we can only bring food that is prepackaged in a store. This includes prepackaged sandwiches, cookies, drinks etc.
---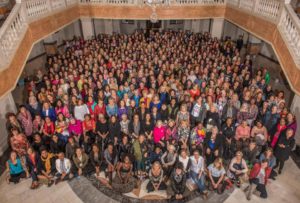 NEW! (Posted 10/31/2017) NMWA welcomed 465 women artists today for a historic group photo! The D.C., Maryland, & Virginia-based artists formed the largest gathering of women artists ever organized for a photo in the region; VIEW MORE INFO
---
Brentwood Art Exchange Exhibitions
NEW! (Posted 10/17/2017) VARIOUS EXHIBITIONS – FRONT WINDOW, METHODS, SPLASH, and COLLECTION OF H. ELAINE JACKSON, Brenttwood Art Exchange, Now thru March 17th, 2018; VIEW MORE INFO
---
Washington Project for the Arts – Artist Compensation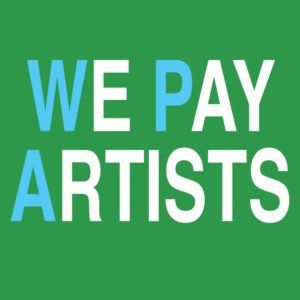 (Posted 8/7/2017) WPA, WE PAY ARTIST; VIEW MORE INFO
---
 Metro DC NEWS