The listings below are Artists Call near the DC Metropolitan Area and Online Calls.  The listing are done with Artists call for BADC at the top and then Artists Calls for the Metropolitan Area listed by date of application deadline, and then by Open Calls with no Deadline.  The "VIEW MORE INFO" will take you the Website that list the complete information about the Artists Call and to where you can submit your entry.   The line lists the Name of the Call, the organization listing the call, the location of the call, what type of call it is, who is eligible to apply, the last date you can apply, and any fee required to apply.   If there is no application Fee listed then there is no fee to apply.
All Open calls are listed Alphabetically by organization (ie "Nation Park Service")
The date the item is posted on the WEB site is at the end of the line and the NEW! designation will remain for 30 days.
---
BADC Artist Call(s):
BADC Fund Raiser
Dear Artists please help BADC in their mission by sending us your Post Cards.  (See Prospectus below)
Black Artists of DC: Prospectus IMAGINE: BADC original mail art Fundraiser 
Produced by: Black Artists of DC (BADC)
Sponsor:         GIBSON-HUNTER STUDIO
Location:        4221 ARGYLE TERRACE NW
WASHINGTON DC 20011
(202) 769- 8447
Curator:         BADC Curatorial Staff
MAIL ART: 5" x 7" original art postcard (Image on front)
For more details click on link below
---
BADC MEMBERS AND FRIENDS
Please support one of our own and answer the following call
PROPOSAL: I KNOW WHY THE CAGED BIRD SINGS!!
Maya Angelo reminds us that the bird's wings have been clipped and his feet tied…..so he opens his throat to sing!
I'm curating an exhibition at the Banneker Douglass Museum in Annapolis. I hope to show some of the originality that can be born of restriction and racial exclusion. What kind of work?  More  from the soul, more from  the spirit….work of artists perhaps not free, not included with the 'other'….the 'caged bird' that reaches inward. He finds his unvarnished, unaffected essence before and without external influence and inclusion. Most of the work might be identified as being abstract. Some of it may be more suggestive of what the eye can identify as familiar.
The exhibition will present a small body of work to prove that restriction can actually result in a process similar to discovering a cache of jewels…or that of the song of a caged bird! If you think that you have no such work or direction in your work, let me suggest it as a challenge to you…. to explore the unexplored in the depths of yourself even now. I'd love to present that to you as a challenge even if you've never been so inclined. Have you been holding back what may possibly be even a more unique you?
If you have ever worked or lived in Maryland and have work that may fit the opportunity….. or you choose to explore it, do please send me some examples soon.  I will be looking at work as late as October 30. The exhibition opens on January 12th
Please send me your photos in a jpeg format.
Photographs can be of work not necessarily complete at this time. I will be viewing and *making final choices as late as October 31.
Priority choice will emphasize, but not be limited to abstract work.
*Arrangements can be made for final selection of actual work to be viewed either at my studio or yours.
Lilian Burwell
lilianthomasburwell@verizon.net                                        www.burwellstudios.com
410.268.5513    (don't hesitate to call)
---
MONTGOMERY COUNTY has asked for BADC's Help
NEW! BADC has been asked to locate Montgomery County Artists for a Public Art in Silver Spring.  Artists of color located in Montgomery County please make yourselves known to Ms. Cooper.  She is working on the exhibition schedule for a beautiful space in Silver Spring, Maryland, and is interested in seeing your work.  Amina K. Cooper 
manager of external affairs + public art
801 Ellsworth Drive, Silver Spring, MD 20910-4438
301.565.3807 fax: 301.565.3809

---
Washington Project for the Arts – Artist Compensation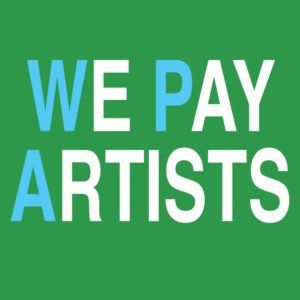 NEW! (Posted 8/7/2017) WPA, WE PAY ARTIST; VIEW MORE INFO
---
Metro DC Calls by Deadline
BRENTWOOD ARTS EXCHANGE CALL FOR EXHBITION PROPOSALS; VIEW MORE INFO; Organization: Brentwood Arts Exchange,Maryland-National Capital Parks and Planning Commission, Department of Parks and Recreation, Prince George's County Arts and Cultural Heritage Division; Location: Brentwood, MD; Opportunity Type: Solo or Group Exhibition Proposals; Eligibility: National; Application Deadline: Now/2018;  (Posted 3/26/2018)
NEW! WATER WORKS; VIEW MORE INFO; Organization: The Maryland Federation of Arts and Circle Gallery; Location: Annapolis, MD; Opportunity Type: Award/Exhibition; Eligibility: National; Application Deadline: 9/15/2018; Application Fee: $35 (Posted 8/23/2018)
NEW! CHAW GALLERY ARTIST RESIDENCY; VIEW MORE INFO; Organization: The Capitol Hill Arts Workshop; Location: Washington, DC; Opportunity Type: Residency; Eligibility: National; Application Deadline: 9/15/2018 (Posted 8/23/2018)
NEW! CASVA VISITING SENIOR FELLOWSHIP PROGRAM 2019-2020; VIEW MORE INFO; Organization: Center for Advanced Study in Visual Arts, National Gallery of Arts; Location: Landover, MD; Opportunity Type: Fellowship; Eligibility: Encouraged, African Americans, Africans, and the African diaspora; Application Deadline: 9/15/2018 and 3/21/2019 (Posted 8/19/2018)
NEW! VISIONS OF A RAISIN IN THE SUN; VIEW MORE INFO; Organization: Arena Players Gallery and Exhibition Space; Location: Baltimore, MD; Opportunity Type: Award/Exhibition; Eligibility: Residents of Baltimore Metropolitan Area; Application Deadline: 9/18/2018 (Posted 9/3/2018)
NEW! FROM THE MOUNTAIN TO THE OCEAN; VIEW MORE INFO; Organization: Maryland State Arts Council; Location: Baltimore, MD; Opportunity Type: Exhibition (Land, City and Sea Scapes); Eligibility: Maryland Residents Only; Application Deadline: 9/21/2018; Application Fee: None (Posted 9/14/2018)
NEW! GREEN VERDE VERT CALL FOR ART; VIEW MORE INFO; Organization: Green Verde Vert; Location: Denver, CO; Opportunity Type: Award/Exhibition; Eligibility: National; Application Deadline: 9/21/2018; Application Fee: $35 (Posted 9/3/2018)
NEW! 2018 WILLS CREEK 19TH ANNUAL JURIED EXHIBITION; VIEW MORE INFO; Organization: Allegany Arts Council; Location: Cumberland, MD; Opportunity Type: Exhibition; Eligibility: National; Application Deadline: 9/23/2018; Application Fee: $30 (Posted 9/3/2018)
NEW! FOCUS AT THE DELAPLAINE 2018 NATIONAL JURIED PHOTOGRAPHY EXHIBIT; VIEW MORE INFO; Organization: Delaplaine Arts Center; Location: Frederick, MD; Opportunity Type: Award/Exhibition (Photography); Eligibility: National; Application Deadline: 9/24/2018; Application Fee: $35 (Posted 9/3/2018)
NEW! SMALL WONDERS; VIEW MORE INFO; The Maryland Federation of Arts and Circle Gallery; Location: Annapolis, MD; Opportunity Type: Award/Exhibition (Works can be no larger than 11" x 11" including frame); Eligibility: National; Application Deadline: 9/25/2018; Application Fee: $40 (Posted 8/23/2018)
NEW! 2019 FLEUR AND CHARLES BRESLER ARTIST RESIDENCY; VIEW MORE INFO; Organization: VisArts; Location: Rockville, MD; Opportunity Type: Residency; Eligibility: National; Application Deadline: 9/28/2018; Application Fee: $15 (Posted 9/14/2018
NEW! COMMERATING CONTRIBUTIONS OF ENSLAVED PEOPLE; VIEW MORE INFO; Organization: Saint Mary's College of Maryland; Location: Saint Mary's, MD; Opportunity Type: Sculptural public art Exhibition; Eligibility: National; Application Deadline: 9/28/2018  (Posted 9/3/2018)
NEW! GENERAL EXHIBITION APPLICATION; VIEW MORE INFO; Organization: Howard County Arts Council; Location: Howard Council, MD; Opportunity Type: Solo/Group Exhibition; Eligibility: National; Application Deadline: 9/30/2018  (Posted 9/14/2018
NEW! TWO ART CALLS TARGET GALLERY, RITUALISM | 2019 EMERGING ARTISTS; VIEW MORE INFO; Organization: Target Gallery; Location: Alexandria, VA; Opportunity Type: Stipend/Exhibition; Eligibility: Various; Application Deadline: 9/30/2018; Application Fee: $35 (Posted 8/19/2018)
NEW! 2019 EMERGING ARTIST; VIEW MORE INFO; Organization: Target Gallery; Location: Alexandria, VA; Opportunity Type: Exhibition; Eligibility: Residents of the District of Columbia, Maryland, and Virginia, 5 years or less experience; Application Deadline: 9/30/2018; Application Fee: $35 (Posted 9/3/2018)
NEW! HOLIDAY CHEER!: A GEORGETOWN GALLERY WINDOW COMPETITION; VIEW MORE INFO; Organization: The District Clay Center; Location: Washington, DC; Opportunity Type: Competition/Exhibition; Eligibility: National; Application Deadline: 9/30/2018; Application Fee: $15 (Posted 8/23/2018)
NEW! CURATORIAL INITIATIVE: CALL FOR APPRENTICE CURATORS; VIEW MORE INFO; Organization: DC Arts Center; Location: Washington, DC; Opportunity Type: Apprentice Opportunity; Eligibility: National; Application Deadline: 10/1/2018 (Posted 9/3/2018)
NEW! CREATIVE ART TO FIGHT STIGMA!; VIEW MORE INFO; Organization: 9th International Conference on Stigma, Howard University; Location: Washington, DC; Opportunity Type: Award/Exhibition; Eligibility: National; Application Deadline: 10/1/2018  (Posted 8/19/2018)
NEW! PRINCE STREET GALLERY 11TH NATIOANAL ANNUAL JURIED EXHIBITION; VIEW MORE INFO; Organization: The Prince Street Gallery; Location: Alexandria, VA; Opportunity Type: Exhibition; Eligibility: National; Application Deadline: 10/5/2018; Application Fee: $40 (Posted 9/3/2018)
NEW! 2019 POST-GRAD RESIDENCY PROGRAM; VIEW MORE INFO; Organization: Torpedo Factory; Location: Alexandria, VA; Opportunity Type: Residency; Eligibility: Residents of DC, MD, and VA, recently graduated from bachelor's or master's art degree; Application Deadline: 10/7/2018 (Posted 8/19/2018)
NEW! THE SHAPE OF CHANGE; VIEW MORE INFO; Organization: Cade Art Gallery,John A Cade Cente for fine Arts, Anne Arundel Community College; Location: Arnold, MD; Opportunity Type: Exhibition; Eligibility: National; Application Deadline: 10/10/2018; Application Fee: $25 (Posted 9/14/2018)
NEW! 3rd ANNUAL 5X5X5 SHOW; VIEW MORE INFO; Organization: River Oaks Square Arts Center; Location: Alexandria, VA; Opportunity Type: Award/Exhibition; Eligibility: National; Application Deadline: 10/13/2018; Application Fee: $15 (Posted 9/14/2018)
NEW! 2019 STUDIO VISIT BERLIN FELLOWSHIP RESIDENCY PROGRAM; VIEW MORE INFO; Organization: The Studio Visit; Location: Berlin, Germany; Opportunity Type: Residency/Fellowship; Eligibility: Washington, DC, Maryland, and Virginia Residents 25 years old; Application Deadline: 10/15/2018; Application Fee: $20 (Posted 8/23/2018)
NEW! NIGHT, THE 26TH ANNUAL STRATHMORE JURIED EXHIBITION; VIEW MORE INFO; Organization: Strathmore Mansion Arts Center; Location: North Bethesda, MD; Opportunity Type: Award/Exhibition (Night Scenes Only); Eligibility: National; Application Deadline: 10/22/2018; Application Fee: $32 (Posted 9/14/2018)
NEW! HOPPER ARTISTS GRANTS; VIEW MORE INFO; Organization: Hopper Prize; Location: Online; Opportunity Type: Grants; Eligibility: National; Application Deadline: 11/13/2018; Application Fee: $40 (Posted 9/3/2018)
---
Open Calls
AMERICAN CERAMIC CIRCLE RESEACH GRANTS; VIEW MORE INFO; Organization(s): Americna Ceramic Circle; Locations: Williamsburg, VA; Opportunity Type: Grants; Eligibility: National; Application Deadlines: Annually 4/1/2018 (Posted 4/25/2017)
HENRY LUCE III CENTER FOR THE ARTS AND RELIGION A.I.R. PROGRAM; VIEW MORE INFO; Organization: Henry Luce III Center for the Arts and Religion; Location: Washington, DC; Opportunity Type: Residency; Eligibility: National; Application Deadline: Annually 5/15 /2017  (Posted 4/25/2017)
31 Galleries That Want To See Your Work in the US – ONWARD; VIEW MORE INFO; Organization(s): Various; Locations: Various; Opportunity Type: Exhibition; Eligibility: Various; Application Deadlines: Various (Posted 9/15/2016)
AIR STUDIO PADUKAH RESDENCY; VIEW MORE INFO; Organization(s): AIR STUDIO; Locations: Hyattsville.MD; Opportunity Type: Residency; Eligibility: National; Application Deadlines: Open (Posted 4/22/2017)
Residencies for Emerging Artists GO FOR IT!!; VIEW MORE INFO; Organization: Alliance of Artists Communities; Location: Various; Opportunity Type: Residency; Eligibility: Various; Application Deadline: Various; Application Fee: Various 
SUBMISSION FOR ALPER INITIATIVE FOR WASHINGTON ART; VIEW MORE INFO; Organization: Alper Initiative for Washington Art; Location: Washington; Opportunity Type: Exhibition; Eligibility: Washington Metropolitan Area; Application Deadline: Ongoing (Posted 1/22/2016)
Art in Embassies Program; VIEW MORE INFO; Organization: US Department of State; Location: Washington, DC; Opportunity Type: Exhibition (Registry of Artists; Eligibility: National; Application Deadline: Open (Posted 12/6/2016)
MORTON FINE ART POP-UP; VIEW MORE INFO; Organization: Morton Fine Art; Location: Washington, DC; Opportunity Type: Consideration for display; Eligibility: National; Application Deadline: Open; Artist must submit resume and visuals by mail  (Posted 3/13/2017)
NATIONAL GALLERY OF ART FELLOWSHIPS 2017-2018; VIEW MORE INFO; Organization: National Gallery of Art; Location: Washington, DC; Opportunity Type: Fellowship; Eligibility: National; Application Deadline: Various (Posted 1/22/2017)
GUIDELINES FOR ART SUBMISSION FOR THE NATIONAL MUSEUM ON WOMEN IN THE ARTS; VIEW MORE INFO; Organization:  National Museum on Women in the Arts; Location: Washington; Opportunity Type: Exhibition; Eligibility: National; Application Deadline: Ongoing (Posted 1/22/2016)
ARTS IN THE PARKS; VIEW MORE INFO; Organization: National Park Service; Opportunity Type: Art Placement/Art Residencies; Eligibility: National; Application Deadline: Open
NATIONAL PORTRAIT GALLERY INTERNSHIP; VIEW MORE INFO; Organization: National Portrait Gallery; Location: Washington, DC; Opportunity Type: Internship; Eligibility: National; Application Deadline: Open
NEW MASTERS ART GALLERY OPEN CALL; VIEW MORE INFO; Organization: New Masters Art Gallery; Location: Rockville, MD; Opportunity Type: Gallery Membership; Eligibility: Representational Art; Application Deadline: Open (3/12/2017)
CALL FOR ARTISTS FOR THE MEETING HOUSE; VIEW MORE INFO; Organization(s): Oakland Mills Interfaith Congregations; Locations: Columbia, MD; Opportunity Type: Exhibition; Eligibility: Mid-Atlantic Region Artists; Application Deadlines: Open; Application Fee: $30 (Posted 5/3/2017)
SOLO SHOW + CURATE AN INTERNATIONAL JURIED SHOW; VIEW MORE INFO; Organization: Spectol Art Space; Location: Harrisonburg, VA; Opportunity Type: Solo Exhibiton or Curatorial Opportunity; Eligibility: National; Application Deadline: Open; Application Fee: $35 (Posted 9/18/2017)
ANYTHING ART GRANT; VIEW MORE INFO; Organization: Spectol Art Space; Location: Harrisonburg, VA; Opportunity Type: Grant; Eligibility: National; Application Deadline: Open; Application Fee: $35 (Posted 9/18/2017)
STUDIO GALLERY MEMBERSHIP; VIEW MORE INFO; Organization: Studio Gallery; Location: Washington, DC; Opportunity Type: Gallery Membership (Monthly Dues and participation required, This is NOT a recommendation from BADC, read this article on Gallery Representation For Guidance click here); Eligibility: All ; Application Deadline: Ongoing; Fees: Monthly Dues and Participation required (Posted 3/13/2017)
CALL FOR VISUAL ARTISTS; VIEW MORE INFO; Organization: Takoma Park Arts and Humanities Commission; Location: Takoma Park, MD; Opportunity Type: Solo Exhibition; Eligibility: National; Application Deadline: On Going
OPPORTUNITY TO HANG WORK IN RESTAURANTS, BUSINESSES, ECT.; VIEW MORE INFO; Organization: Wallspace Exchange; Opportunity Type: Exhibition; Eligibillity: Local; Application Deadline: Ongoing (8/24/2015)
SEND IT TO THE WHITE HOUSE; VIEW MORE INFO; Organization(s): President Donald J Trump c/o The White House; Locations: Washington, DC; Opportunity Type: Exhibition; Eligibility: International; Application Deadlines: Open (Posted 5/1/2017)