The listings below are Artists Call near the DC Metropolitan Area and Online Calls.  The listing are done with Artists call for BADC at the top and then Artists Calls for the Metropolitan Area listed by date of application deadline, and then by Open Calls with no Deadline.  The "VIEW MORE INFO" will take you the Website that list the complete information about the Artists Call and to where you can submit your entry.   The line lists the Name of the Call, the organization listing the call, the location of the call, what type of call it is, who is eligible to apply, the last date you can apply, and any fee required to apply.   If there is no application Fee listed then there is no fee to apply.
All Open calls are listed Alphabetically by organization (ie "Nation Park Service")
The date the item is posted on the WEB site is at the end of the line and the NEW! designation will remain for 30 days.
---
PASSION TO PERFORM ART COMPETITION
Dear Artists
BADC received this special request through our WEB Site to find Artist to answer this call.  Please take a look at it.  There is no Application Fee and the Deadline is not until December 31st, 2018.  There will be cash awards up to $6,000.00, well worth your time.  It will also be listed on the WEB Site.
NEW! PASSION TO PERFORM; VIEW MORE INFO; Organization: Passion to Perform Art Contest; Location: Online; Opportunity Type: Award/Exhibition; Eligibility: National; Application Deadline: 12/31/2018; Application Fee: Free (Posted 10/12/2018)
---
BADC Artist Call(s):
BADC Fund Raiser
DEADLINE FOR SUBMISSION EXTENDED UNTIL NOVEMBER 26TH, 2018
Dear Artists please help BADC in their mission by sending us your Post Cards.  (See Prospectus below)
Black Artists of DC: Prospectus IMAGINE: BADC original mail art Fundraiser 
Produced by: Black Artists of DC (BADC)
Sponsor:         GIBSON-HUNTER STUDIO
Location:        4221 ARGYLE TERRACE NW
WASHINGTON DC 20011
(202) 769- 8447
Curator:         BADC Curatorial Staff
MAIL ART: 5" x 7" original art postcard (Image on front)
For more details click on link below
Harmony Hall has asked for BADC Artist to submit to their Artists Call
Harmony Hall Arts Center is still looking for artists for our Black History Month exhibition running January 14th through March 9th, 2019. I wanted to ask again if anyone is interested in exhibiting their work in our main gallery.
Thank you,
Natalie Archer, Gallery Manager, Harmony Hall Arts Center, 10701 Livingston Road, Fort Washington, MD 20744, 301.203.6069| TTY: 301.446.6802, arts.pgparks.com
Warm regards from Harmony Hall!
Harmony Halls Arts Center is pleased to celebrate Black History Month during February of 2019. We have had a change in our gallery schedule for January of next year and would like to offer each of you the opportunity to show
 6-8 pieces in our Main Gallery for Black History Month, 2019
. 
This Black History Month Invitational will be held from
 January 14
th 
– March 9
th
, 2019. 
The theme for the exhibition will be determined based on artists' work as a whole. 
Please send images of work including title, medium, year, and price for each piece to Natalie Archer at natalie.archer@pgparks.com
. 
All works must be original (no reproductions).
Drop-off dates will be scheduled for the first week in January. 
If you have any questions, please contact Natalie Archer, at 
natalie.archer@pgparks.com
 or call Harmony Hall Arts Center at 301.203.6070.
---
MONTGOMERY COUNTY has asked for BADC's Help
NEW! BADC has been asked to locate Montgomery County Artists for a Public Art in Silver Spring.  Artists of color located in Montgomery County please make yourselves known to Ms. Cooper.  She is working on the exhibition schedule for a beautiful space in Silver Spring, Maryland, and is interested in seeing your work.  Amina K. Cooper 
manager of external affairs + public art
801 Ellsworth Drive, Silver Spring, MD 20910-4438
301.565.3807 fax: 301.565.3809

---
Washington Project for the Arts – Artist Compensation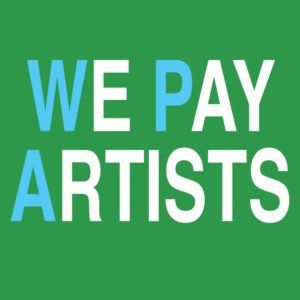 NEW! (Posted 8/7/2017) WPA, WE PAY ARTIST; VIEW MORE INFO
---
Metro DC Calls by Deadline
BRENTWOOD ARTS EXCHANGE CALL FOR EXHBITION PROPOSALS; VIEW MORE INFO; Organization: Brentwood Arts Exchange,Maryland-National Capital Parks and Planning Commission, Department of Parks and Recreation, Prince George's County Arts and Cultural Heritage Division; Location: Brentwood, MD; Opportunity Type: Solo or Group Exhibition Proposals; Eligibility: National; Application Deadline: Now/2018;  (Posted 3/26/2018)
NEW! UART FALL CONTEST, AUTUMN; VIEW MORE INFO; Organization: UART Premium Sanded Pastel Paper; Location: Spring Valley; Opportunity Type: Award/Online; Eligibility: National; Application Deadline: 11/11/2018; Application Fee: Free (Posted 10/18/2018)
HOPPER ARTISTS GRANTS; VIEW MORE INFO; Organization: Hopper Prize; Location: Online; Opportunity Type: Grants; Eligibility: National; Application Deadline: 11/13/2018; Application Fee: $40 (Posted 9/3/2018)
NEW! THE FREDERICK WHITAKER AND EILEEN MONAGHAN WHITAKER FOUNDATION SCHOLARSHIP APPLICATION; VIEW MORE INFO; Organization: The Frederick Whitaker And Eileen Monaghan Whitaker Foundation; Opportunity Type: Scholarship; Eligibility: National; Application Deadline: 11/15/2018; (Posted 11/9/2018)
NEW! 7TH ANNUAL ARTW@LK Residency Program; VIEW MORE INFO; Organization: Center of Campus Rockville, Montgomery College; Location: Rockville, MD; Opportunity Type: Residency w/ Stipend; Eligibility: National; Application Deadline: 11/15/2018; (Posted 11/9/2018)
NEW! FOCAL POINT ART OF DIGITAL MEDIA; VIEW MORE INFO; Organization: Maryland Federation of Art; Location: Annapolis, MD; Opportunity Type: Award/Exhibition; Eligibility: National; Application Deadline: 11/15/2018; Application Fee: $40 (Posted 10/18/2018)
NEW! KING STREET GALLERY CALL FOR ENTRY; VIEW MORE INFO; Organization: The Morris and Gwendolyn Cafritz Foundation Arts Center and The Department of Visual and Performing Arts, Montgomery College; Location: Montgomery, MD; Opportunity Type: Solo Exhibition; Eligibility: National; Application Deadline: 11/25/2018; (Posted 11/8/2018)
NEW! 2019 OPEN CALL: SOLO EXHIBITION; VIEW MORE INFO; Organization: Target Gallery; Location: Alexandria, VA; Opportunity Type: Solo Exhibition; Eligibility: National; Application Deadline: 11/25/2018; Application Fee: $40 (Posted 11/9/2018)
NEW! MICA ALUMNI GRANTS 2018; VIEW MORE INFO; Organization: Maryland Institute of Contemporary Art; Location: Baltimore, MD; Opportunity Type: Grant; Eligibility: MICA Graduate; Application Deadline: 11/26/2018; (Posted 11/8/2018)
NEW! ICA BALTIMORE 2019 FLAT FILE PROGRAM; VIEW MORE INFO; Organization: Institute of Contemporary Art Baltimore; Location: Baltimore, MD; Opportunity Type: Exhibition; Eligibility: Maryland and DC Residents only; Application Deadline: 11/26/2018; Application Fee: $10 (Posted 11/8/2018)
NEW! FRAME FREQUENCY IV, VOL 2; VIEW MORE INFO; Organization: VisArts; Location: Rockville, MD; Opportunity Type: Award/Exhibition (Video and Sound; Eligibility: National; Application Deadline: 11/28/2018; Application Fee: $5 (Posted 11/9/2018)
NEW! 2019 CHARLES C ELDRIDGE PRIZE CALL FOR NOMINATIONS; VIEW MORE INFO; Organization: Smithsonian American Art Museum; Location: Washington, DC; Opportunity Type: Award (Book of Art); Eligibility: National; Application Deadline: 12/1/2018;  (Posted 10/18/2018)
NEW! CALL FOR CURATORIAL PROJECTS; VIEW MORE INFO; Organization: VISART; Location: Rockville, MD; Opportunity Type: Curatorial; Eligibility: National; Application Deadline: 12/12/2018; Application Fee: $15 (Posted 10/18/2018)
NEW! ARTSFAIRFAX GRANTS; VIEW MORE INFO; Organization: ArtsFairfax; Location: Fairfax, VA; Opportunity Type: Grant; Eligibility: National; Application Deadline: 1/9/2019; (Posted 11/9/2018)
NEW! 30TH NATIONAL DRAWING AND PRINT COMPETITIVE EXHIBITION; VIEW MORE INFO; Organization: Notre Dame of Maryland University; Location: Baltimore, MD; Opportunity Type: Award/Exhibition; Eligibility: National; Application Deadline: 1/15/2019; Application Fee: $36 (Posted 11/9/2018)
NEW! DMV PRINT MAKERS EXHIBITION; VIEW MORE INFO; Organization: Alper Iniciative for Washington Art; Location: Washington, DC; Opportunity Type: Exhibition; Eligibility: Residents within 50 Miles of Washington DC; Application Deadline: 2/1/2019 (Posted 10/26/2018)
CASVA VISITING SENIOR FELLOWSHIP PROGRAM 2019-2020; VIEW MORE INFO; Organization: Center for Advanced Study in Visual Arts, National Gallery of Arts; Location: Landover, MD; Opportunity Type: Fellowship; Eligibility: Encouraged, African Americans, Africans, and the African diaspora; Application Deadline: 3/21/2019 (Posted 8/19/2018)
NEW! 2019 SIDEWALK ART SHOW; VIEW MORE INFO; Organization: Taubman Museum of Art; Location: Roanoke, VA; Opportunity Type: Award/Exhibition; Eligibility: National; Application Deadline: 4/8/2019; Application Fee: $35 (Posted 11/9/2018)
---
Open Calls
AMERICAN CERAMIC CIRCLE RESEACH GRANTS; VIEW MORE INFO; Organization(s): Americna Ceramic Circle; Locations: Williamsburg, VA; Opportunity Type: Grants; Eligibility: National; Application Deadlines: Annually 4/1/2018 (Posted 4/25/2017)
HENRY LUCE III CENTER FOR THE ARTS AND RELIGION A.I.R. PROGRAM; VIEW MORE INFO; Organization: Henry Luce III Center for the Arts and Religion; Location: Washington, DC; Opportunity Type: Residency; Eligibility: National; Application Deadline: Annually 5/15 /2017  (Posted 4/25/2017)
31 Galleries That Want To See Your Work in the US – ONWARD; VIEW MORE INFO; Organization(s): Various; Locations: Various; Opportunity Type: Exhibition; Eligibility: Various; Application Deadlines: Various (Posted 9/15/2016)
AIR STUDIO PADUKAH RESDENCY; VIEW MORE INFO; Organization(s): AIR STUDIO; Locations: Hyattsville.MD; Opportunity Type: Residency; Eligibility: National; Application Deadlines: Open (Posted 4/22/2017)
Residencies for Emerging Artists GO FOR IT!!; VIEW MORE INFO; Organization: Alliance of Artists Communities; Location: Various; Opportunity Type: Residency; Eligibility: Various; Application Deadline: Various; Application Fee: Various 
SUBMISSION FOR ALPER INITIATIVE FOR WASHINGTON ART; VIEW MORE INFO; Organization: Alper Initiative for Washington Art; Location: Washington; Opportunity Type: Exhibition; Eligibility: Washington Metropolitan Area; Application Deadline: Ongoing (Posted 1/22/2016)
NEW! THE AWESOME FOUNDATION GRANT; VIEW MORE INFO; Organization: The Awesome Foundation; Location: Washington, DC; Opportunity Type: Grant; Eligibility: International; Application Deadline: Open; (Posted 11/9/2018)
Art in Embassies Program; VIEW MORE INFO; Organization: US Department of State; Location: Washington, DC; Opportunity Type: Exhibition (Registry of Artists; Eligibility: National; Application Deadline: Open (Posted 12/6/2016)
NEW! HOTEL INDIGO CALL FOR ARTISTS; VIEW MORE INFO; Organization: Hotel Indigo and the Maryland Art Place; Location: Baltimore, MD; Opportunity Type: Exhibition; Eligibility: National; Application Deadline: On Going; Application Fee: $10 (subject to chaange) (Posted 11/9/2018)
MORTON FINE ART POP-UP; VIEW MORE INFO; Organization: Morton Fine Art; Location: Washington, DC; Opportunity Type: Consideration for display; Eligibility: National; Application Deadline: Open; Artist must submit resume and visuals by mail  (Posted 3/13/2017)
NATIONAL GALLERY OF ART FELLOWSHIPS 2017-2018; VIEW MORE INFO; Organization: National Gallery of Art; Location: Washington, DC; Opportunity Type: Fellowship; Eligibility: National; Application Deadline: Various (Posted 1/22/2017)
GUIDELINES FOR ART SUBMISSION FOR THE NATIONAL MUSEUM ON WOMEN IN THE ARTS; VIEW MORE INFO; Organization:  National Museum on Women in the Arts; Location: Washington; Opportunity Type: Exhibition; Eligibility: National; Application Deadline: Ongoing (Posted 1/22/2016)
ARTS IN THE PARKS; VIEW MORE INFO; Organization: National Park Service; Opportunity Type: Art Placement/Art Residencies; Eligibility: National; Application Deadline: Open
NATIONAL PORTRAIT GALLERY INTERNSHIP; VIEW MORE INFO; Organization: National Portrait Gallery; Location: Washington, DC; Opportunity Type: Internship; Eligibility: National; Application Deadline: Open
NEW MASTERS ART GALLERY OPEN CALL; VIEW MORE INFO; Organization: New Masters Art Gallery; Location: Rockville, MD; Opportunity Type: Gallery Membership; Eligibility: Representational Art; Application Deadline: Open (3/12/2017)
CALL FOR ARTISTS FOR THE MEETING HOUSE; VIEW MORE INFO; Organization(s): Oakland Mills Interfaith Congregations; Locations: Columbia, MD; Opportunity Type: Exhibition; Eligibility: Mid-Atlantic Region Artists; Application Deadlines: Open; Application Fee: $30 (Posted 5/3/2017)
SOLO SHOW + CURATE AN INTERNATIONAL JURIED SHOW; VIEW MORE INFO; Organization: Spectol Art Space; Location: Harrisonburg, VA; Opportunity Type: Solo Exhibiton or Curatorial Opportunity; Eligibility: National; Application Deadline: Open; Application Fee: $35 (Posted 9/18/2017)
ANYTHING ART GRANT; VIEW MORE INFO; Organization: Spectol Art Space; Location: Harrisonburg, VA; Opportunity Type: Grant; Eligibility: National; Application Deadline: Open; Application Fee: $35 (Posted 9/18/2017)
STUDIO GALLERY MEMBERSHIP; VIEW MORE INFO; Organization: Studio Gallery; Location: Washington, DC; Opportunity Type: Gallery Membership (Monthly Dues and participation required, This is NOT a recommendation from BADC, read this article on Gallery Representation For Guidance click here); Eligibility: All ; Application Deadline: Ongoing; Fees: Monthly Dues and Participation required (Posted 3/13/2017)
CALL FOR VISUAL ARTISTS; VIEW MORE INFO; Organization: Takoma Park Arts and Humanities Commission; Location: Takoma Park, MD; Opportunity Type: Solo Exhibition; Eligibility: National; Application Deadline: On Going
OPPORTUNITY TO HANG WORK IN RESTAURANTS, BUSINESSES, ECT.; VIEW MORE INFO; Organization: Wallspace Exchange; Opportunity Type: Exhibition; Eligibillity: Local; Application Deadline: Ongoing (8/24/2015)
SEND IT TO THE WHITE HOUSE; VIEW MORE INFO; Organization(s): President Donald J Trump c/o The White House; Locations: Washington, DC; Opportunity Type: Exhibition; Eligibility: International; Application Deadlines: Open (Posted 5/1/2017)