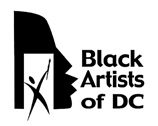 EXHIBITION ARTIST CALL
          Title of the Exhibition: BADC Open Call: In my mind's eye
Organized by:                        Black Artists of DC (BADC) and Pepco Edison Place Gallery,
702 8th St NW, Washington, DC 20001
 
Open to 2 dimensional works
Submission Deadline:            January 19, 2018
Curator:                                 BADC Executive Committee
Exhibition Dates:                   February 1-28, 2018
EXHIBITION DESCRIPTION:
 
BADC​ ​invites​ ​artists​ ​in​ ​the​ ​D.C.​ ​metro​ area ​to submit ​entries​ ​for an ​exhibition​ ​at​ ​the Pepco Edison Place Gallery.​ ​Artists​ ​may​ ​submit​ ​up​ ​to​ ​5​ ​original​ ​works​ ​to​ ​be​ ​reviewed,​ ​ranging​ ​from​ ​but​ ​not​ ​limited​ ​to painting,​ ​installation (no pedestals),​ ​mixed​ ​media,​ ​prints, etc.
In my mind's eye:  one's visual memory or imagination. An 'eye in our mind' is an ancient concept.  An artist is often asked why and how a work was created., we have an inner self that watches, remembers and as artists, creates.  Please​ ​include​ ​artist​ ​statement or​ ​work​ ​statement.
Eligibility: This exhibition is open to members and non-members. BADC members receive a discounted entry fee.
Submission Guidelines: Artists may submit up to 5 digital JPEG images scaled to size 5" x 7" at 300 DPI. For sculptural or three-dimensional pieces, 2 images should be submitted for each work. The preferred submission is online, but can be mailed. The images for mailed submissions images must be submitted on a CD  in JPEG format only. No files larger than 1MB.
Image files should be titled as follows: number (corresponding to the Submission Form), last name, first name and title. The same information must also be written on the Submission Form/Image List including additional requested information.
Please do not send originals. CDs will only be returned if a self-addressed stamped envelope (SASE) with sufficient postage is included. Also include a bio and artist's statement (one page total).
 
Submission Fee:  (non-refundable): $40 US dollars for up to 5 images for BADC members.   Non members, the entry fee is $50.  A special new membership rate includes membership and entry fee at $65.
Consider joining BADC! Save on exhibit fees and help us build our membership. Selected artists must also pledge $25 for the publication of an exhibition catalogue.
Payment: Entry fee can be paid by check, money order or PayPal, payable in US dollars. Please make check or money orders payable to Black Artists of DC
SUBMISSION
BY EMAIL: Complete​ ​Submission​ ​Form​,​ ​attach​ ​images, send to webmaster@blackartistsofdc.com In my mind's eye 
BY MAIL: Forward CD and Submission Form to:
BADC In my mind's eye
Black Artists of DC
PO Box 8063
Silver Spring, MD 20907-8063
ON LINE SUBMISSION: Online Submission thru BADC WEB SITE www.blackartistsofdc.com
PAYMENT 
ONLINE PAYMENT: 
If submitting On Line go to PayPal at bottom of submission form.  If submitting by email Click on PayPal Button Below, then follow instruction for PayPal.
PAYMENT BY MAIL:
Send check or money order to:
Russell Simmons, BADC Treasurer
1829 Upshur Street, NE
Washington, DC 20018
 
NOTIFICATION OF SELECTED ARTISTS:
Artists will be notified of acceptance or non-acceptance no later than January 24, 2018. Preferred method of notification is by email.  Phone calls will be made if there is no email contact. 
IMPORTANT DATES:
Distribution of Invitations, Catalogue and Special Events – To Be Announced
Exhibition Dates: ​​ ​February 1-28, 2018
Delivery and Installation of work to PEPCO Edison Place Gallery-To Be Announced
Opening Reception
February 2, 2018,  ​6​ ​pm-​ ​9​ ​pm
Closing Reception and Artists' Talk – To Be Announced 
SALES:
The artist determines the sale price of their art. A 30% commission to BADC will be retained for all sales of work during this exhibition.
INSURANCE:
Black Artists of DC is providing insurance for the exhibition. The insurance value should be 30 percent less than the price of your work, to reflect the commission that would be paid to BADC for a sale.
FRAMES AND MOUNTING: All work must be framed, wired and ready to hang (No Claw hangers, thumb tacks, or ring hangers)
SHIPPING AND HANDLING:
The artist is responsible for all costs of shipping and handling of their artwork. We suggest the artist insure their artwork through the shipping company if one is used. All shipped artwork must include prepaid return shipping label enclosed in the packaging. If hand-delivered, artist is responsible for insuring work from theft or damage during delivery.
We reserve the right to use submitted images and information for inclusion in the exhibition, catalogs and/or other promotional materials to publicize the exhibition.
If​ ​you​ ​have​ ​questions,​ ​please​ ​send​ ​them​ ​to​ ​Daniel T. Brooking: dtbrookingbadc@gmail.com.
Thank​ ​you.
We reserve the right to use submitted images and information for inclusion in the exhibition, catalogs and/or other promotional materials to publicize the exhibition.