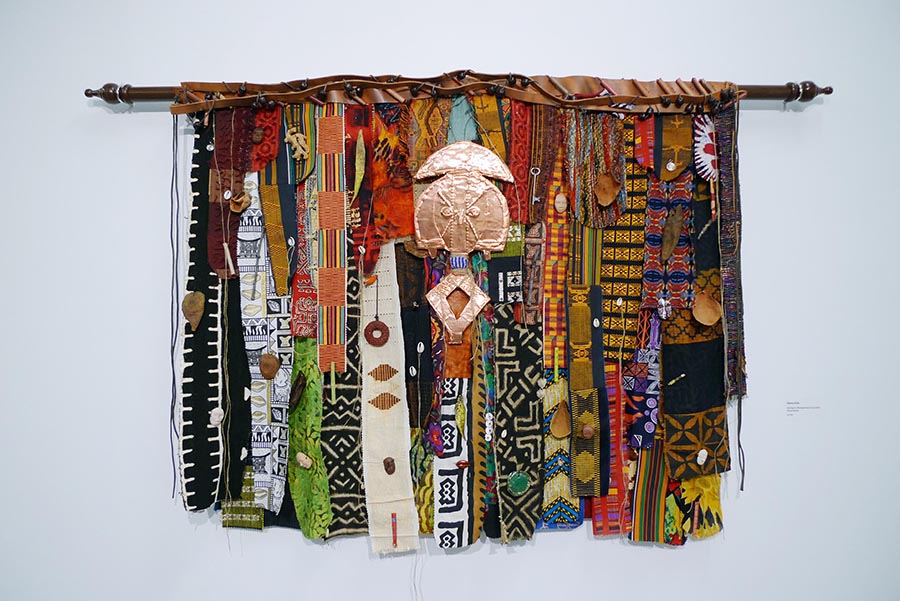 Artists & Makers Studios 1 and 2 Present
Four Exhibits at Two Locations for the Month of July
(Rockville, MD) – Artists & Makers Studios on Parklawn Drive and Wilkins Avenue in Rockville are celebrating summer at two locations with four exhibits, featuring Black Artists of DC, Schroeder Cherry, AnaMarie Paredes, and Christopher John Hoppe in the galleries of both studio centers. These four exhibits will open First Friday festivities between 6-9pm on July 6th, and will showcase resident artists' open studios for browsing as well.
"Show me what you're working with 2" BADC
"Painted Stories on Wood" Schroeder Cherry
"Folded" AnaMarie Paredes
"Picking Flowers" Christopher John Hoppe
Opening Reception
6:00 PM – 9:00 PM, Friday, July 6th, 2018
Artists & Makers Studios 1
11810 Parklawn Dr., Suite 210
Rockville, MD 20852
and
Artists & Makers Studios 2
12276/12280 Wilkins Avenue
Rockville, MD 20852
Artists & Makers Studios 1 on Parklawn features exhibits with Black Artists of DC, and Schroeder Cherry, along with Theremin music by Arthur Harrison as well as resident artists' open studios. Additionally A&M2 on Wilkins is proud to present the work of AnaMarie Paredes and Christopher John Hoppe, as well as an exhibit with the 21 member artists in Gallery 209, the Montgomery County Camera Club's exhibit "Nature's Beauty", and resident artists' open studios – all just 9/10's of a mile from the flagship location on Parklawn with free parking at both locations and the best parties in town.
These exhibits at both locations open Friday, July 6th, and continue through Wednesday, July 25th, 2018.  Viewing hours coincide with office hours and are 10:00 AM – 4:00 PM, Tuesday-Saturday, and Sundays/Mondays by chance or appointment.
Artists & Makers Studios on Parklawn Drive in Rockville, established in October 2014 by artist and arts community builder Judith HeartSong, is a 13,000 sq. ft. facility is now home to 66 resident artists. Artists & Makers Studios 2 on Wilkins Avenue in Rockville is a 23,000 sq. ft. facility with 95 resident artists and more to come. A&M Studios is dedicated to providing a supportive and vibrant environment for artists to realize their creative goals – through studio practice, collaboration, education, opportunities, networking and connecting with the community beyond our doors.
Artists and Makers Studios Press Release JULY 2018
---
NEW! (Posted 4/22/2018) THE TEXTILE ARTIST COLLECTIVE EXHIBIT AND SALE, Featuring Francine Haskins, Saturday, June 30th, 2018, 12 noon until 6 pm, Residence Inn Marriot, Pentagon City, Arlington, VA 22202; VIEW MORE INFO
---
BADC MONTHLY MEETING

BADC meets the third Sunday of each month, meetings usually will be at the Riggs Lamont Neighborhood Library at 1:30 PM Our next Meeting is scheduled for Sunday, September 16th, 2018  We do not have meetings in July and August. Please keep checking our WEB Site for any changes in the schedule.  The address of the library is 5401 South Dakota Ave., NE, Washington, DC
The meeting will start promptly at 1:30 PM. Additionally, members are encouraged to bring food that is prepackaged. For food safety reasons, we can only bring food that is prepackaged in a store. This includes prepackaged sandwiches, cookies, drinks etc.
---
NEW! (Posted 6/14/2018) Sister of Miles Bumbray (former BADC member), Rashia Bumbry accepted for new residency with Metropolitan Museum of Art, NY; VIEW MORE INFO
---
BADC & Pepco Edison Place Art Gallery
Present
In My Minds Eye
Opening Reception February 2nd, 2018 5 pm until 7 pm
Closing Reception and Artists Talk February 28th, 2018 5 pm until 7 pm
Pepco Edison Place Art Gallery, 702 8th Street, NW, Washington, DC 20068 (map)
Exhibition runs from February 1st through February 28th, 2018,  Operating hours are Tuesday thru Friday 12 Noon until 4 pm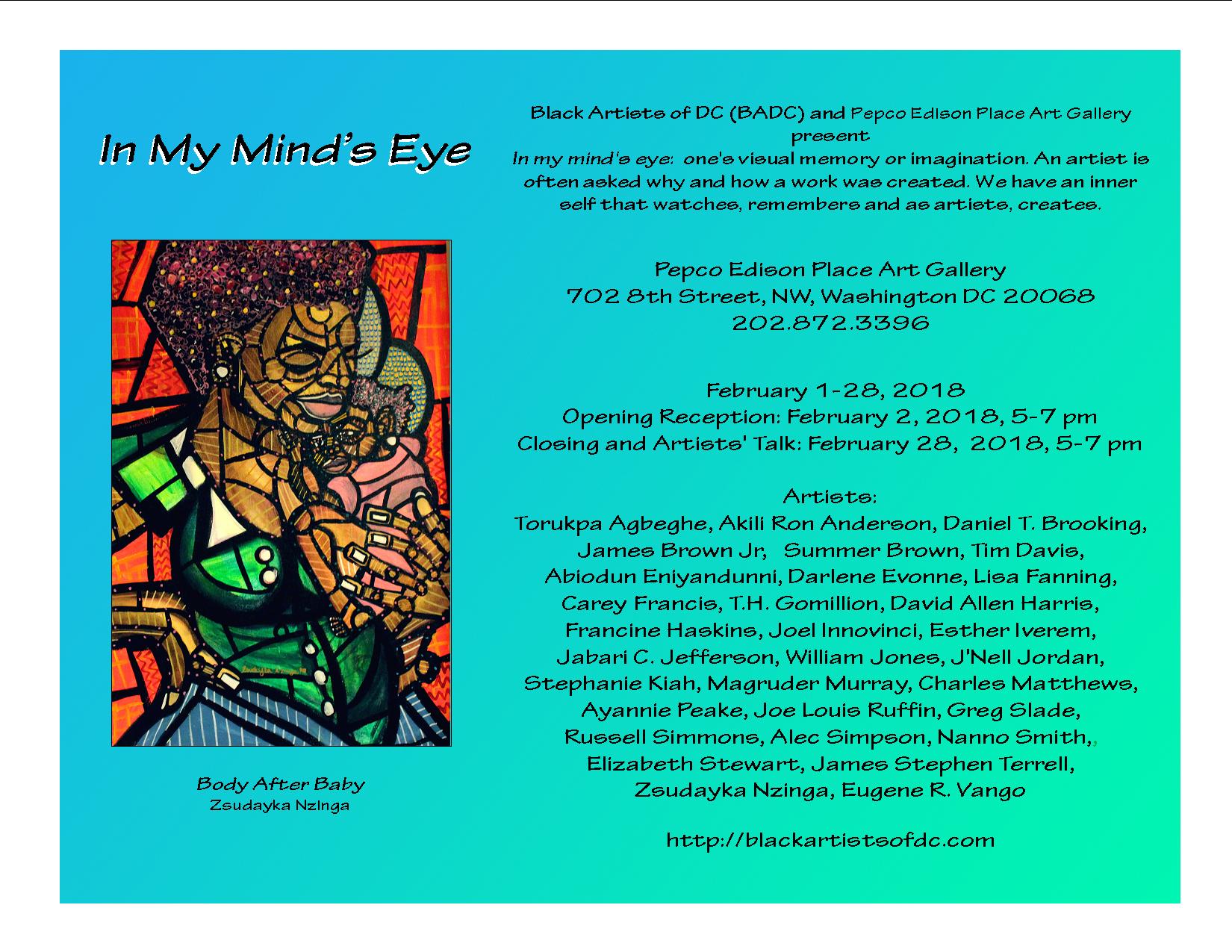 ---
Portraits of Who We are: Elements That Define Us
This exhibit includes many present and past members of BADC
now thru May 26th, 2018Click here to see details of the exhibition
---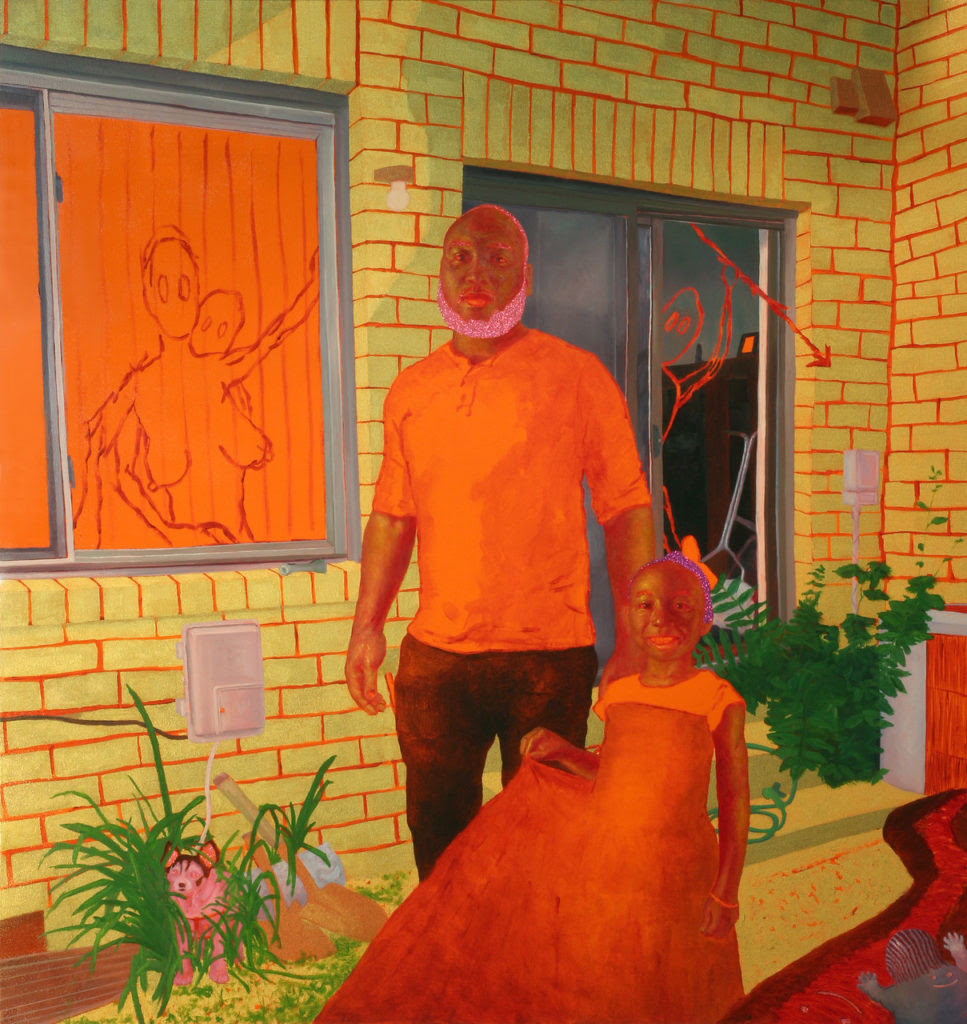 (Posted 11/15/2017) One of our past members has just won the Joan Mitchell Foundation Award BADC Grad Ark;VIEW MORE INFO
---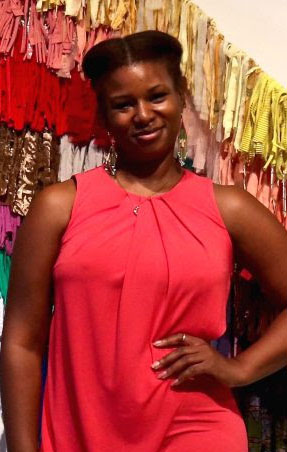 NEW! (Posted 11/20/2017) PRIZM Art Basel 2015 Featuring our own Amber Robles-Gordon; VIEW MORE INFO (Video)
---
   
Congratulations to Brinille Ellis for her assignment to Tanzania
(Posted 11/12/2017)
Our Brinille Eliis has entered East African Art Biennial and has several works in this exhibition.  Read her email to BADC
here
.
Brinille Ellis received a competitive Foreign Service promotion and the rank of a colonel in the military.  Ms Ellis has been assigned to a thee-year diplomatic assignment to serve as chief of the press and cultural affairs section at the U.S. Embassy in Tanzania starting in July.
---
BLACK ARTIST OF TODAY: REINVENTING TOMORROW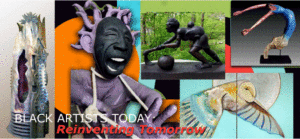 (Posted 9/13/2017) BLACK ARTISTS OF TODAY: REIVENTING TOMORROW, Meet the Artists Reception September 20th, 2017, 5 unitl 8 pm, Sculpture Space, 1111 Pennsylvania Avenue NW, Washington, DC, exhibition September 12th, 2017 thru January 6th, 2018; VIEW MORE INFO 
---
Congratulations to our own TH Gomillion on second place at the Penn Relays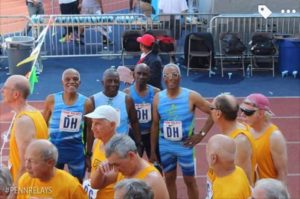 ---

Congratulations to our Leader, President of BADC Carol Dyson
She Graduates in May from Maryland Institute College of Art with her MFA.  Lets all wish her well
---